Buying a home is the dream of most newlywed couples. Unfortunately, the prices of homes in the market these days are too high. According to CNBC, the median price for new homes in September this year was $408,800. Data from CoreLogic released on November 2 shows that prices of new homes in September were 18 percent higher than in September last year. The forecast is for costs of newly constructed homes to increase by 1.9 percent by September next year.
Many newlywed couples can only afford to purchase old houses that need to be fixed up. The 2021 Millennial Home Buyer Report of Clever shows that 71 percent of young people are willing to buy a fixer-upper that they can customize to suit their needs and preferences.
Financial Planning
When purchasing a fixer-upper, it is essential to have the home thoroughly inspected first by an experienced professional home inspector. This will bring to light all the issues that you need to address in the house. Have these assessed by professionals to get the total amount you will need to spend on repairs. Ensure that this does not negate the reason you are buying a fixer-upper in the first place.
It is best to purchase a home that you can already live in right away. This means that any repairs needed are not immediate and can be scheduled according to your budget. The house may not look the way you want it to look yet, but it must be structurally sound with the electricals, gas system, plumbing, and heating, air conditioning, and ventilation (HVAC) system in good working condition. You can then save up to have your home improvement projects done one at a time.
If you cannot find a fixer-upper that can be moved into without first doing renovations, get a renovation loan that covers both the price of the house and the cost of renovations. Some of the available renovation loans are the Federal Housing Administration's FHA 203(k) loan, the HomeStyle mortgage guaranteed by Fannie Mae, the CHOICERenovation loan guaranteed by Freddie Mac, and the Department of Veterans Affairs' VA loan.
Some of these loans include a margin to cover expenses that exceed the initial renovation estimate, as well as your rent while renovations are ongoing. Make sure that your monthly mortgage is sustainable and leaves you enough money to save and spend for emergencies.
Ideally, your monthly mortgage payment should not take more than 25 percent of your income. Also, make a down payment of 20 percent of the loan amount. Otherwise, you will have to pay for private mortgage insurance (PMI) until you have paid up 78 percent of the home's appraised value.
Protect What You Retain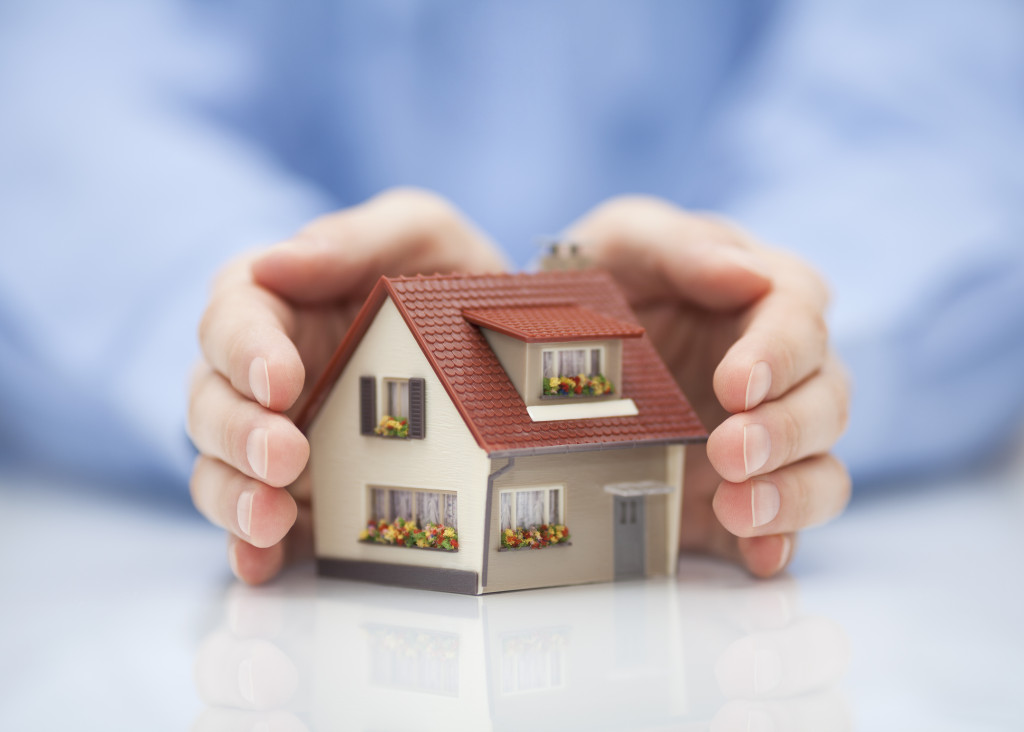 You must make sure that any renovation does not damage other parts of the house that are not being worked on. If the house comes with furniture that you intend to keep, move these away from work areas. Cover these with tarpaulin to prevent scratches if workers and equipment pass through the area they are moved to. If there is not enough space in other parts of the house, move such furniture to the garage of a relative or a friend as a favor.
If the flooring is not going to be changed, protect it with self-adhesive film. You can also use cardboard secured with painter's tape. Protect not just the area to be worked on but also all possible routes in and out of the house.
Even if floor coverings have been installed, workers must use disposable shoe covers. There must be a stack beside each entrance so that they put on a new set before entering or re-entering the house. This will prevent them from bringing in dirt or mud from the outside. Ask them to vacuum the space after each workday so that the debris does not accumulate. If the contractor needs to bring wheeled equipment inside the house or the garage, ensure that it has tire covers to prevent marks.
Location Is Valuable
When choosing a location, do not just consider your needs. Of course, it is essential to select a site near a good school for your children, is convenient for your work, and is close to other services you will need like shops for essentials and a hospital. In addition to these, take note of property values in the area where the house is in.
If you choose a house in an area with low property values, any improvements will not increase its worth any higher than surrounding properties. If the house is in a high-value area, you are getting a good bargain. This means that whatever improvements you do to the home will increase its worth and make it at par with neighboring houses.
Buying a fixer-upper is exciting. It is like buying a custom-built house at a much lower cost because you can make it into whatever you want.