Men and women would usually have a hard time finding something to bring for a special occasion. Why do you give gifts? Normally a perfect date would be enough, but giving a gift would always add spice to the moment. Gift-giving is a way to create a connection with other people. It is a way to show your appreciation and affection with others, to clearly tell the other person that he or she is special in a way, in the form of a gesture. People also give gifts to let their family and friends know that they are remembered.
A gift may come in different forms and sizes, but the perfect gift for an occasion is something you truly want to give. It does not need to be extravagant, unless that you are planning to propose a wedding and you wanted to give your partner a micro pave halo engagement ring, everything should be fine. The easiest way is to go to a gift shop and pick something and that should solve the problem. However, buying a gift for someone on a special occasion should be more personalized. You should know what gift you should buy for the right occasion.
Personalized Gifts
It could sound like it is a lot of work, but a personalized gift could feel more special. There are gifts that do not require a lot of effort, but they will require you to have a lot of imagination. Personalized gifts are more meaningful than a regular default item such as flowers, chocolates, or cakes. It brings more connections and establishes a more solid relationship. It is also important that you consider the type of occasion such as birthdays, Valentine's Day, Christmas, etc. This keeps you on track on what gifts are perfect for the event.
Every occasion only happens once a year and most of the time, it should be celebrated. Valentine's Day is always the occasion every couple is waiting for. This is the time when people can express their feelings to their loved ones. Every man or woman is trying to do their best to make the day more meaningful. A personalized gift could add a lot of happy memories for the couple.
A couple bracelet with the couple's name engraved on each will surely be perfect for the occasion. If your partner is more of an environmentalist type, you could give your partner a plant with a painted note on the pot. It gives a deeper meaning to the person you are giving it to.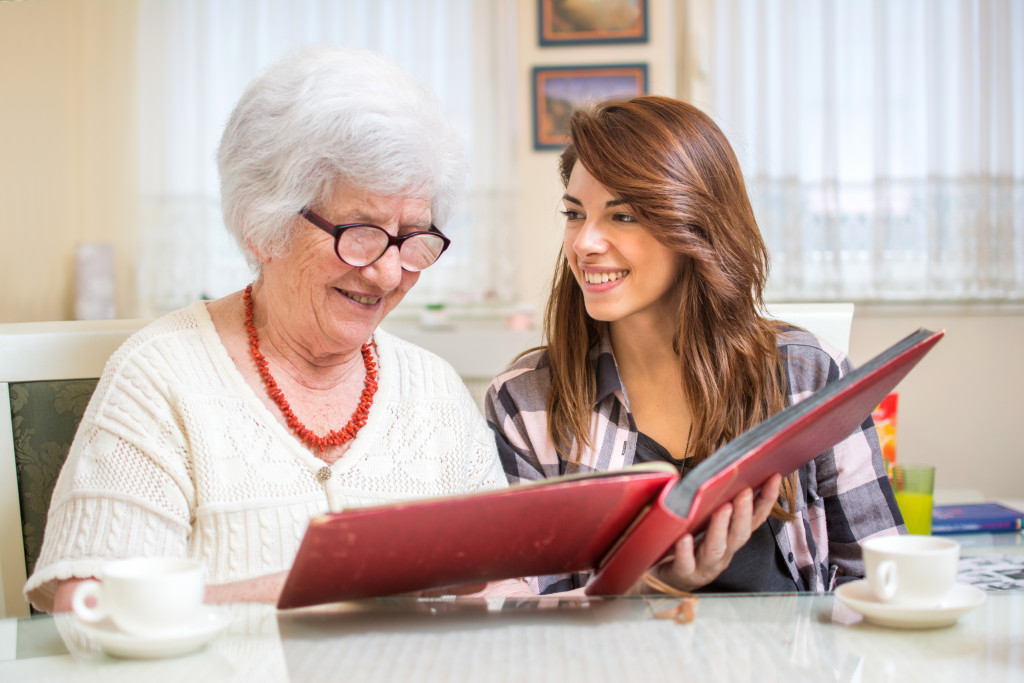 A Portrait to Remember
A portrait of a family tree is also a great idea to give to your grandparents on their anniversary. This helps them remember their family, especially those who are abroad. The elderly would always want to go back to their past, and they would always look for family. This is always important for seniors, and they would feel more special with this gift. Always keep in mind that seniors who have a lot of moments with their family affect their health and well-being. Personalized gifts that involve memorable moments are one way to show that they are still part of the family.
Recorded Past
A recorded video of a person's childhood and happy moments is one perfect gift you could give to someone, who is celebrating their birthday. It is something they could keep for a long time and occasionally watch and remember those happy events in their lives. As we transitioned to an advanced lifestyle, one way to show somebody that they are special is to come up with a video log about their fun past. This personalized recorded video also applies to everybody, young and old alike. Happy memories are always valuable and having a copy that you could watch anytime is better.
Other gifts could also play to be personalized, depending on whom you are giving them to. For example, your best friend loves animals. You could think of a gift that is associated with animals and that could appear to be personal to them. Think of the things people do and think of a gift that could match their profession or hobbies.
If you could not find time to exert some effort of doing a personalized item, you could do this trip, to save you time. There are also stores that offer items that could help you personalized an item, and they even offer a wide variety of items that you could choose, that also comes with an affordable price.