Every bride-to-be dreams of their perfect wedding, but where does that journey begin? It starts with finding the man of their dreams. The search for Mr. Right is often long and arduous, but it can also be a lot of fun. So how do brides go about finding their grooms? Here are the most popular and successful methods these days.
Online Dating
It can be challenging to find someone to date, especially if you are shy. Some people are too busy at work and do not have time to socialize. That is why more and more people find love online in the digital age.
There are a variety of dating websites and apps. They cater to all kinds of singles, including those looking for their soulmates. Some popular options include eHarmony, Match.com, and Tinder. Data from the Statistic Brain Research Institute shows that nearly 17 percent of weddings could be traced back to online dating
The great thing about online dating is that it allows you to get to know many people without having to leave the comfort of your own home. You can learn about their interests, values, and what they're looking for in a partner. Plus, you can reach out to as many people as you want and see who responds.
However, online dating can also be a bit of a minefield. There are plenty of scammers and catfishers, so it's important to be cautious when meeting someone new online. Always make sure you meet in a public place and never give out too much personal information until you're sure the person is who they say they are.
Professional Matchmaking Services
Professionals who are deeply immersed in their careers also find difficulty having a social life where they can meet their match. Time is a luxury they cannot afford for these upwardly mobile individuals.
This is where professional matchmakers come in. An experienced professional matchmaking service will help you find the right person by screening and interviewing potential candidates for you. They will also provide guidance and support throughout your dating to help you make it work long-term. It's like having a dating scout and relationship coach in one.
Although matchmaking services can be expensive, they offer a much higher chance of success than other methods of finding love. This is because the people you meet through these services seek a serious relationship and have been carefully vetted by the matchmaker.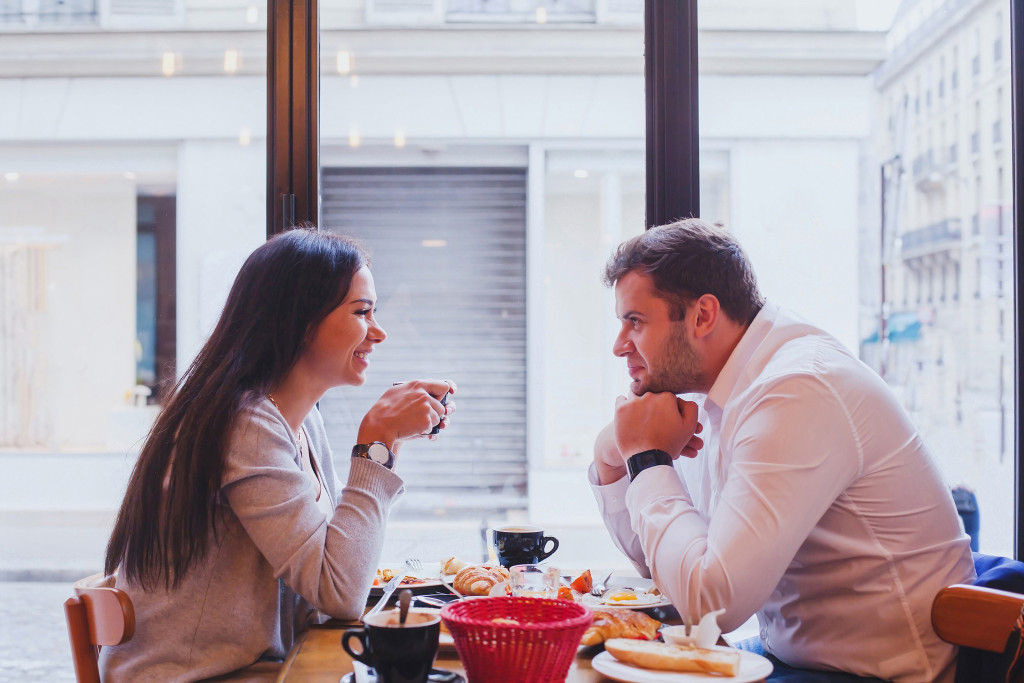 Asking Friends and Family to Set You Up
One of the stumbling blocks for many people in dating is fear. Nowadays, it can be difficult to trust a stranger. There are too many horror stories of dates gone wrong. And some people can only trust someone vouched for by their own family or friends before going out with them. That's why one of the oldest methods of finding a partner is still going strong today.
Asking friends and family to set you up is a great way to find someone with whom you already have something in common. People set up by friends and family are more likely to have lasting relationships than those who meet online or through other means. This is because there is already a built-in level of trust and connection.
If you're thinking of asking a friend or family member to set you up, make sure they know what kind of person you're looking for. It's also a good idea to meet the person yourself before you agree to go on a date. That way, you can get an idea of whether there is potential for a connection.
Signing Up for Activities and Clubs
Another common problem area in dating is finding something you have in common. By signing up for activities and clubs that interest you, you'll be able to meet new people who share your passions. This method may take some time, but it's worth it if you're looking for a lasting relationship.
You can join just about any kind of club or activity these days, from cooking classes to rock climbing. There are also online communities that can help you connect with like-minded people. For example, if you're a fan of the same TV show, there's a good chance you'll find other fans through an online forum or Facebook group.
The best part about meeting someone through any activity or club is that you already have something in common. This gives you a great foundation on which to build a lasting relationship.
Finding the Elusive One
Finding the right person to date can be challenging. But with a bit of patience and perseverance, you'll be sure to find the one you're looking for. There are many ways to meet someone, so don't be afraid to try new things. You never know where you'll find your perfect match.