Start by finding the right dress and complementary accessories that fit your style and body type
Schedule hair and makeup trial sessions to find a look that aligns with your comfort and style
Invest in a robust skincare routine six months before the wedding, consulting a dermatologist or skincare expert
Visit the dentist for regular check-ups and consider teeth whitening a month prior
Incorporate self-care practices such as exercise, healthy eating, massage therapy, and aesthetic treatments to look and feel your best.
Your wedding day is undoubtedly one of the most memorable days of your life. Amidst the hustle and bustle of planning, the bride often desires to look impeccable as she walks down the aisle. Every detail counts, from the dress to the makeup and the glow of confidence. This guide will offer five recommendations to ensure you look and feel your best on your special day.
1. The Perfect Dress and Accessories
The bridal dress is a centerpiece for your entire look, and finding the right one can set the tone for your wedding's aesthetic.
Start by identifying the style that resonates most with your taste and body type. Whether you're drawn to a classic ball gown or a bohemian sheath dress, finding a silhouette that accentuates your best features is essential. Once you've pinned down the dress, accessories come next. From shoes to jewelry and the veil, ensure each piece complements your dress without overpowering it. Remember, while the dress is paramount, comfort should never be compromised.
2. Hair and Makeup Trials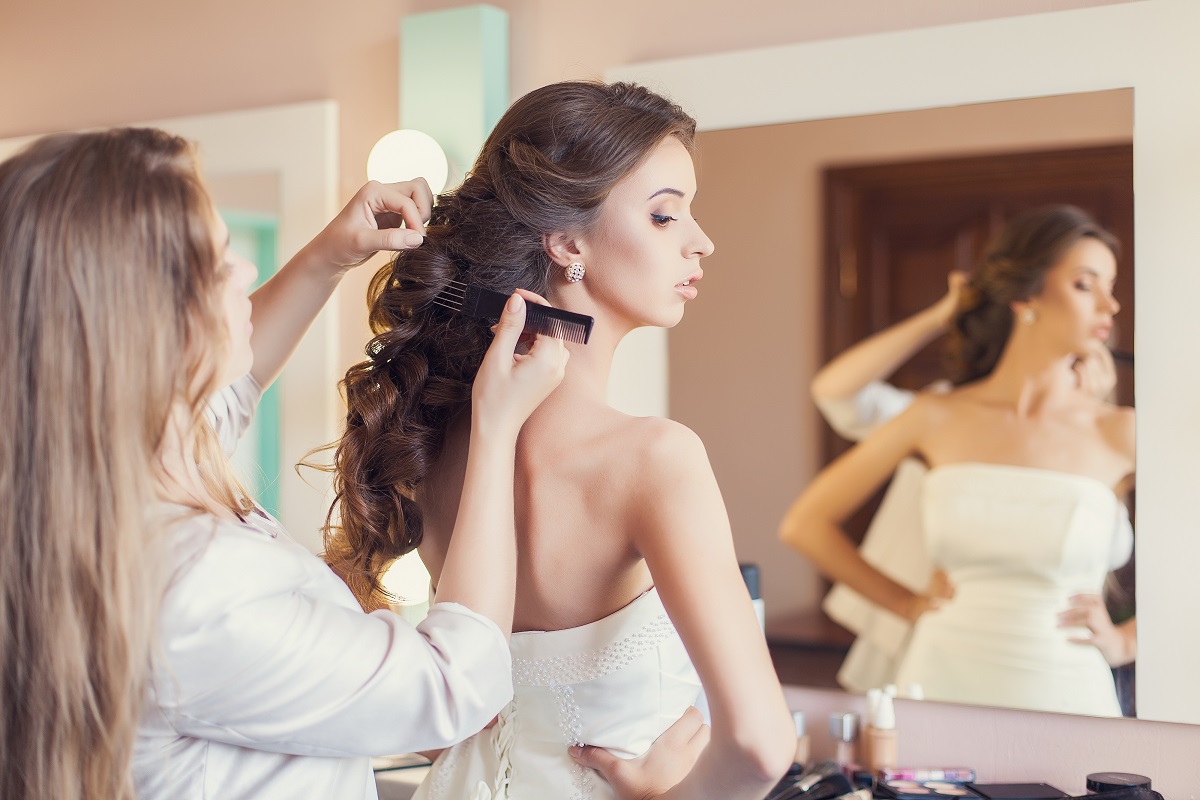 Your hair and makeup can significantly influence your overall bridal appearance, so preparation and trials are key.
Before the big day, schedule a few hair and makeup trial sessions. This helps you decide the best look and ensures no allergic reactions to products. Share inspirational photos with your stylists, and be vocal about what you like and dislike during these trials. Ensuring that the final look aligns with your comfort and style while enhancing your natural beauty is crucial.
3. Skincare Routine
A radiant complexion is the perfect canvas for your wedding makeup, and establishing a robust skincare routine can make all the difference.
At least six months before the wedding, consider consulting a dermatologist or skincare expert. They can provide insights tailored to your skin type and address any concerns. Integrate exfoliation, hydration, and sun protection into your routine, and be consistent. Also, remember to test any new products well in advance to avoid unexpected reactions close to the wedding date.
4. Perfecting Your Smile
A beaming smile is the best accessory a bride can wear, so pay attention to dental care as the day approaches.
Regular dental check-ups in the months leading up to the wedding can ensure your teeth are in the best shape. If you're considering teeth whitening, start the procedure at least a month prior. This timeline allows for adjustments and reduces gum sensitivity risk on the big day. In addition, invest in a good quality toothbrush and floss regularly to maintain oral hygiene.
5. Investing in Self-Care
Wedding preparations' mental and physical stress can affect your body. Investing in self-care is crucial not only for your appearance but also for your overall well-being.
Here are some ways to invest in self-care:
Regular Exercise
Regular exercise is a key component of self-care, particularly when preparing for a significant event like a wedding. It helps maintain a healthy body weight, contributes to clear skin, and can even improve mood. Consider incorporating a balanced mix of cardio and strength training activities into your routine, tailored to your fitness level and preferences. A personal trainer can provide guidance and create a custom plan, ensuring safety and efficiency. Remember, the goal is not only to look great but also to feel strong and healthy.
Healthy Eating
Maintaining a balanced diet is crucial for overall well-being and to look your best. Healthful foods fuel your body, nourish your skin, and keep your hair shiny and strong. Emphasize consuming various foods, including fruits, vegetables, lean proteins, and whole grains. Consider consulting a nutritionist to develop a diet plan that aligns with your lifestyle and goals. They can also advise on pre-wedding detox plans or supplements to enhance your diet.
Massage Therapy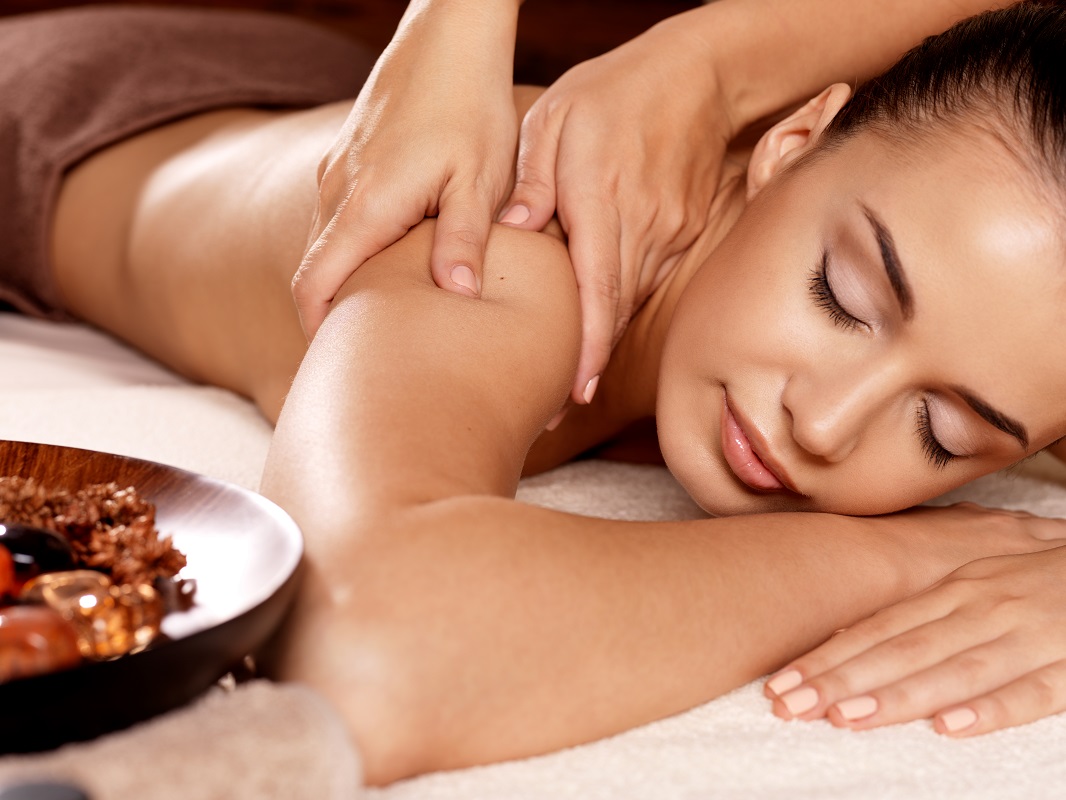 Massage therapy is an effective self-care practice that reduces stress and tension while improving blood circulation. It can also encourage the production of endorphins, hormones associated with pain relief and relaxation. Consider indulging in regular massages leading up to the wedding day–from Swedish massage to deep tissue or aromatherapy. An experienced masseuse will tailor your treatment according to your needs, and you can opt for a single session or buy a package.
Aesthetic Treatments
Aesthetic treatments can help you look and feel your best on your wedding day. Brides can sculpt their desired look without invasive procedures by investing in professional health and well-being aesthetic services. There are various options, including laser treatment for skin rejuvenation or hair removal, micro-needling, dermal fillers for facial contouring, and more. Professionals will provide guidance and recommend the right treatments for you. These services can help you look flawless on your big day — ensuring you feel confident and joyful!
In Summary
Preparing for your wedding day requires attention to detail and a dedication to self-care. While it's essential to look your best, feeling great is equally, if not more, important. By following this comprehensive guide, you'll be well-equipped to walk down the aisle with confidence, grace, and a radiant glow that truly captures the essence of your special day.