Finalizing the guest list and tracking RSVPs is essential for a successful wedding day.
Achieving a beautiful look on one's big day requires skincare routines, makeup application, and hair styling.
Pre-wedding beauty treatments can help create long-term effects.
Creating an organized wedding program ensures guests are informed, and brides and grooms stay on track.
Planning ahead of time with proper preparations will provide a beautiful and memorable event.
Brides are expected to look and feel their best on their wedding day. The special day is often one of the most important days of a bride's life, as it marks the start of a meaningful journey with her spouse. For many women, the preparations for their wedding day are just as necessary as the event itself. Planning for the big day can be stressful and overwhelming for some brides, so having a guide to help navigate the different tasks is extremely helpful.
Statistics show that 95% of all brides feel that planning for their wedding is a huge undertaking, with 58% saying they felt overwhelmed during the process. The feeling of being overwhelmed was especially more prominent in younger brides aged 18-24 (80%). Additionally, 91% of brides said that they found it challenging to keep up with all the details of planning their wedding, and 81% felt there wasn't enough time to do all that had to be done before the big day.
Preparations will be necessary to ensure a bride has everything required for the wedding. Here are a few things that you can consider for your efforts.
Guest List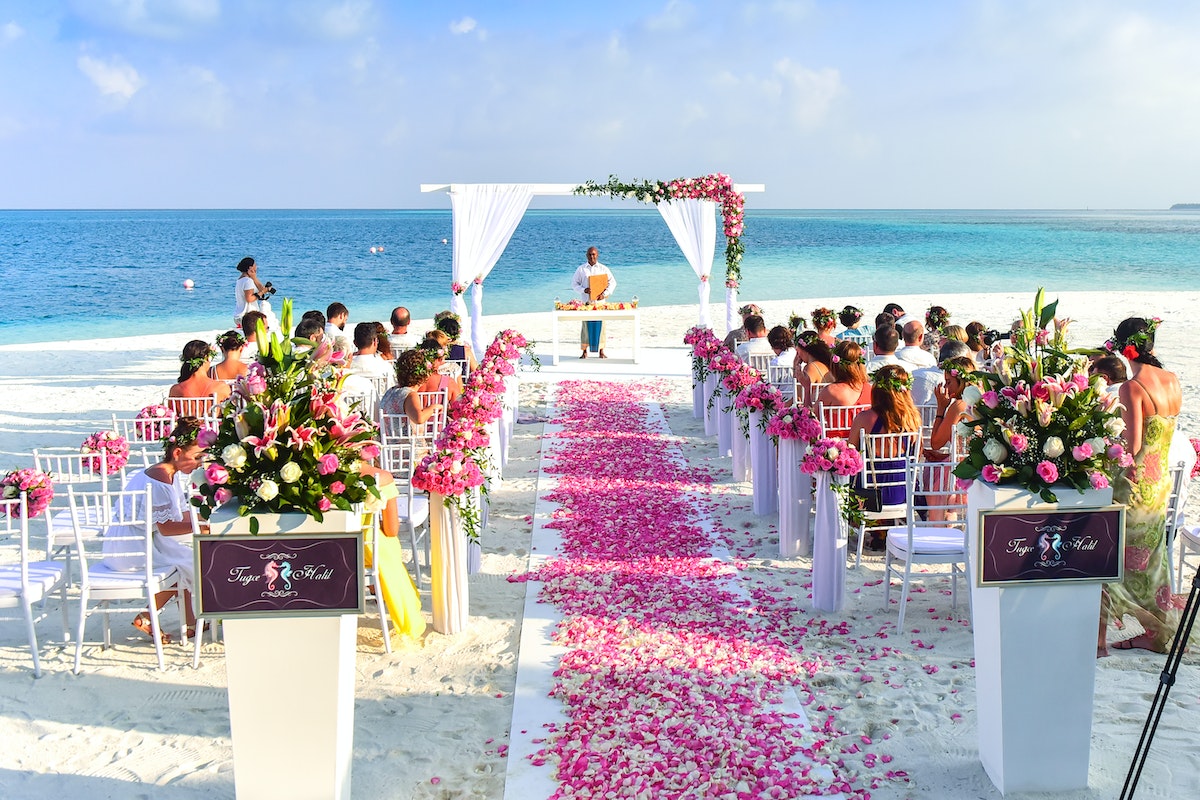 Finalizing the guest list is one of the most critical tasks for a wedding day. It strongly affects other events, such as venue and catering selection, so it's essential to establish this list early on in the planning process. The guest list should guide the venue, catering decisions, and other tasks, such as the seating plan, sending out save-the-date cards, and determining budget costs.
An accurate guest list is essential for ensuring no one is left out or overlooked who should be invited to the wedding. Additionally, tracking RSVPs helps track how many people will attend the event, allowing brides to adjust if needed. Brides must create a realistic timeline for their guests to respond by; this way, they can accurately plan for their own needs and those of their guests.
Finally, brides must account for any changes in their guest list. If there are any last-minute additions or cancellations, they must consider these changes when finalizing their other preparations before the big day. It can be nerve-wracking to juggle all these details while keeping up with work and personal obligations; however, having a solid plan of action and staying organized makes it much easier to manage everything in time for the wedding day.
Appearance
She wants to look and feel her best on the bride's wedding day. She is the show's star and will be the center of attention so that all eyes will be on her. Taking care of her physical appearance is essential for creating a lasting memory. With proper skincare routines and other beauty treatments, brides can look their best on their special day and create lasting memories with beautiful photographs to cherish for years.
Skincare Routines
A successful skincare routine is vital for looking great on your wedding day. Brides should adopt daily habits that keep their skin clean, moisturized, and hydrated. Consistency is critical for achieving these goals; therefore, brides must adhere to a routine that works for them. Additionally, brides should pay attention to any skin issues or changes before the big day to make necessary adjustments. A high-quality collagen vibrancy cream can be a great extra addition if the bride notices a need for extra nourishment. Since wedding planning can be stressful, the additional product can work wonders to keep the skin looking healthy.
Makeup Application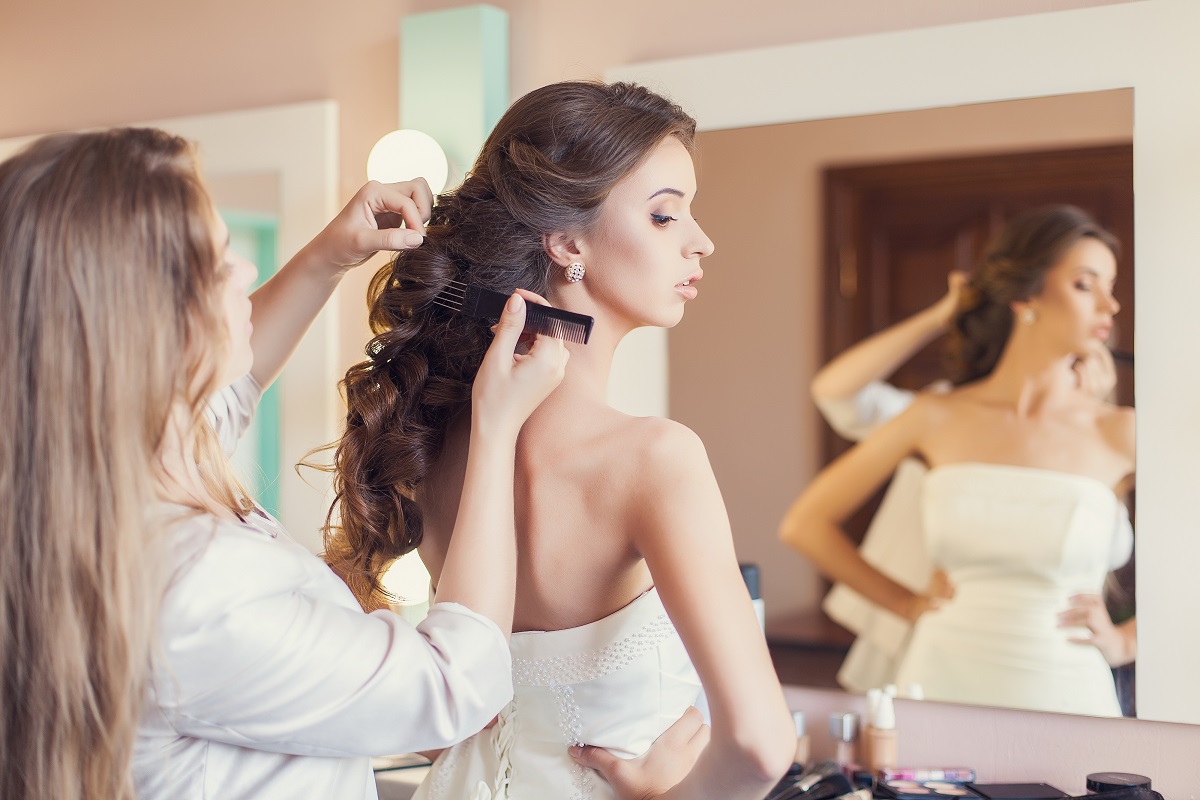 Brides will want to enhance their natural beauty with makeup products that suit them best on their big day. Professional makeup artists are recommended when possible as they can help create flawless looks by using high-quality products properly applied with techniques specifically tailored for each bride. Adequately applied makeup accentuates features and enhances overall beauty without looking excessive or too minimalistic; having an expert apply makeup allows brides to achieve this balance more quickly than if they did it themselves.
Hair Styling
In addition to perfecting the makeup application process, having perfect hair styling is essential for completing one's look on their wedding day. Again, visiting a professional stylist ensures results tailored specifically toward each bride's unique facial features and desired style; this way, brides can rest assured knowing they'll have beautiful locks throughout every moment of their special day.
Pre-Wedding Beauty Treatments
Finally, getting pre-wedding beauty treatments helps ensure perfect results ahead of time—no surprises or disappointments! Whether it's pampering oneself at a spa with facial masks and other medicines or simply going in for regular trims over several months before the big day—all these steps together can help create beautiful looks with long-term effects!
Wedding Program
Keeping up with the wedding program is essential for ensuring a positive experience on the big day. The wedding program should be a well-thought-out schedule of events that highlights all of the day's special moments, from the first introduction to the final goodbye. This can include everything from the ceremony and reception to entertainment and food choices throughout the evening. It will help keep guests informed about what's happening throughout the event and serve as a timeline for brides and grooms to work off of.
Final Thoughts
Planning for one's wedding day can be a significant undertaking, but brides can ensure a beautiful and memorable event with the proper preparations. Focusing on the guest list, beauty routines, makeup application, hair styling, and creating a detailed wedding program will help ensure nothing is forgotten in all the chaos of preparation. All these steps together will help create an experience that will never be forgotten!