There's a good chance that you're one of the millions of people stuck at home right now. You're also probably dreaming of the things you're going to do, the people you're going to meet, and the places you're going to visit once the outbreak subsides. That's a perfectly good way to keep your spirits up while you wait this out. To help add to your list of travel-worthy destinations, here are the top five must-visit airports around the world.
Yes–airports! Since you'll likely spend time flying anyway, why not admire the best things these airports have to offer on your way to your actual vacation?
5. Zurich Airport
If you're planning a vacation in Switzerland, make sure you take the time to see Zurich Airport. It is the largest airport in the country. It connects Zurich to 200 destinations in 67 countries. Despite its scale, the airport is easy to navigate. It's also the hub of Swiss International Air Lines. The airport lounge is exceptional too, with hotel-like amenities and services.
4. London Heathrow Airport
The Heathrow Airport is the largest one in London. It's also the easiest one to access from the town. It's the seventh busiest airport in the world. Its glassy design gives the interior a much-appreciated bright and sunny atmosphere.
The airport makes travel as hassle-free as possible. In fact, its 10-year-old Terminal 5 was voted the World's Best Airport Terminal by customers in Skytrax's 2019 World Airport Survey.
3. Hamad International Airport
Since it's a relatively new airport that only opened in 2014, the facility has a modern and sleek overall design. It is the home of Qatar Airways. It's stretched across 5400 acres of land. According to Business Insider, Skytrax stated that Hamad International Airport had the most architecturally significant terminal complex. It is also the most luxurious. The airport cost $16 billion to build.
Because of the popularity of Qatar Airways, the airport offers a lot of facilities for people who are looking to kill time. Aside from the many luxury shops and restaurants, it also offers an impressive selection of artworks from around the world.
2. Tokyo Haneda International Airport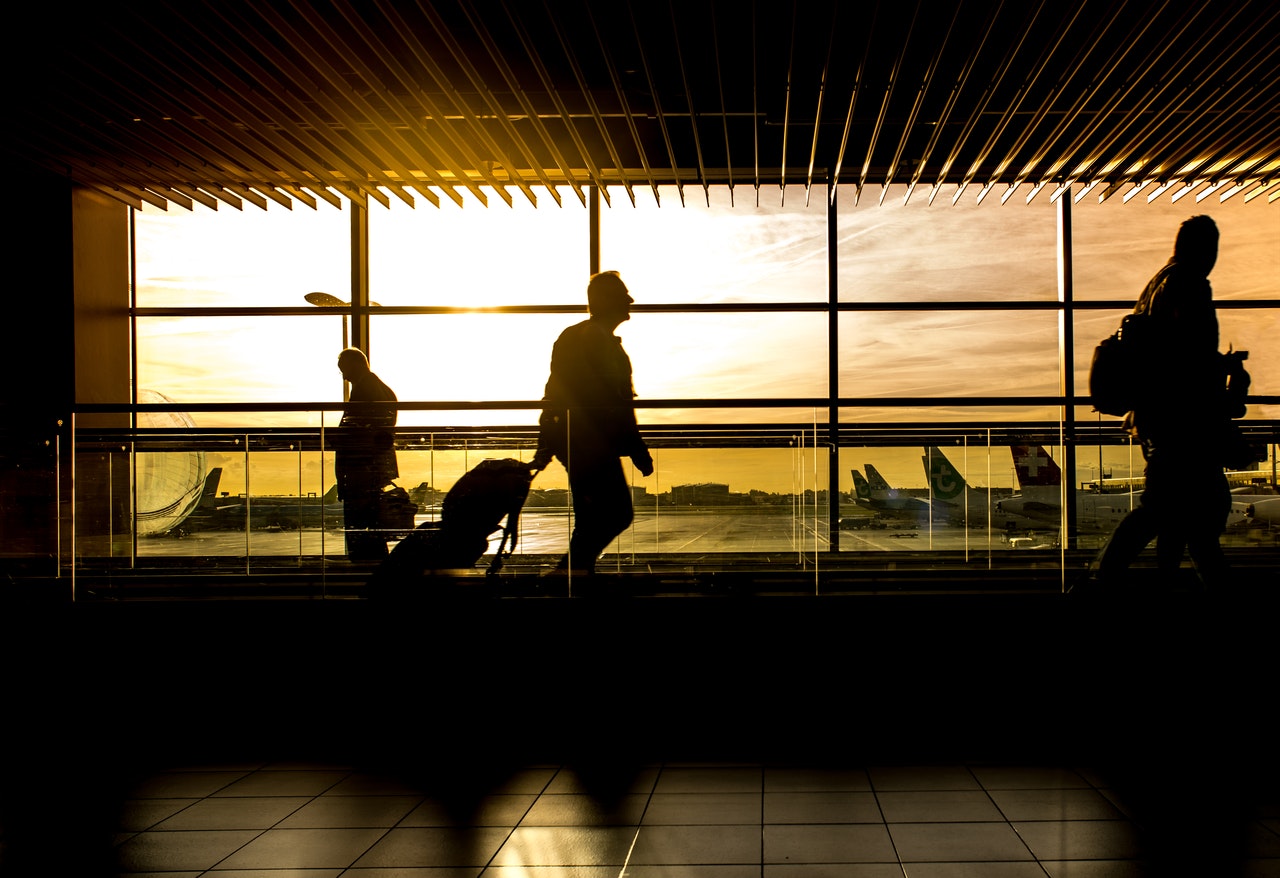 Although the Narita Airport in the same city is also noteworthy, the Haneda International Airport comes out on top because of its world-renowned cleanliness, efficiency, and customer service. It's also closer to the city proper than its alternative.
Shopping and dining are also incredibly popular in this airport. Two of the most famous ramen bars in Tokyo, Setagaya and Rokurinsha, have outlets here that offer similar prices to their city counterparts. Its Edo Market also attracts a lot of visitors because of its faux traditional vibe.
1. Singapore Changi International Airport
Was there ever a doubt that this airport would rank on top of the list? It's had the title of Skytrax's world's best airport for seven consecutive years for a reason. Its advertisement for being 'more than an airport' is backed up by its gorgeous art installations, awesome parks and gardens, an interactive studio, and cinema. It also boasts of a giant slide, indoor forest, suspended trampoline, and hedge and mirror mazes for children of all ages to enjoy.
Shopping at Changi Airport is also spectacular. Contrary to how it is in other airports, prices here are actually cheaper than their city alternatives. There are also tons of shops and dining experiences to choose from. You really can't go wrong with Changi.