Layering is critical this winter, focusing on a base, insulation, a statement piece, and an outer layer.
Leather and shearling are popular materials, seen in everything from skirts to accessories.
Chunky knits provide warmth and style, while hats add a playful touch to winter outfits.
The winter color palette includes bold, cool shades like icy yellow and midnight blue.
Winter may have a reputation for being cold, dark, and grey, but that doesn't mean your wardrobe has to be. This season, fashion trends are all about layering, textures, and bold statements. From cozy outerwear to playful accessories, there are plenty of ways to stay warm and stylish.
Whether you're a fan of classic looks or experimental styles, there's something for everyone. This blog will explore fashion trends that will be popular this winter season and how you can incorporate them into your wardrobe.
Layer for Style and Function
Layering is an essential part of staying warm in the winter, and it also helps you create unique looks. However, layering can be easier said than done. To make sure you get layering right, here are the four steps you need to follow:
Start with a base layer.
The key to layering is to start off with clothing closest to your body and work outwards. This usually means wearing lightweight items such as t-shirts, long-sleeved shirts, or tank tops.
Choose an insulation layer.
Insulation layers are designed to keep you warm by trapping heat in between the fabric fibers. You can find insulation layers in a variety of materials like wool, fleece, or nylon.
Add your statement piece.
Now that you have the basics out of the way, it's time to add some personality! This could be anything from an oversized coat to a bold patterned scarf. Think outside the box, and don't be afraid to mix and match colors.
Finish off with an outer layer.
The outer layer is the final touch and should be chosen based on the weather. Opt for a long wool coat or a parka if it's chilly outside. Try cropped or leather jackets for milder days to bring some edge to your look.
Layering is an art form, so don't be afraid to experiment with different combinations. By combining these four elements, you can create a unique look that's both stylish and functional for the winter season.
Leather Everything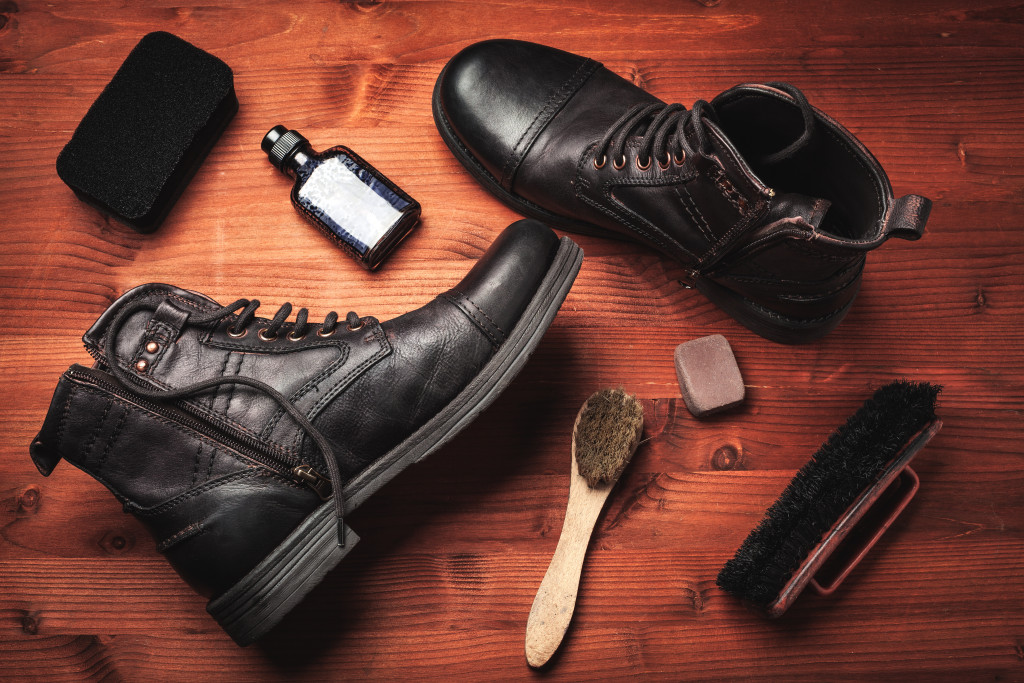 Leather is a timeless material that never goes out of style, but this winter, it's taking over in unexpected ways. From midi-skirts to leather boots, adding a touch of leather to your outfit instantly elevates it. Don't be afraid to mix textures, like leather pants with a fluffy sweater or a leather dress with a cozy scarf.
Chunky Knits
Is there anything more quintessentially winter than a chunky knit? This season, designers are taking it up a notch with oversized styles and exaggerated sleeves. Invest in a thick sweater in a neutral color like cream or beige that you can layer under coats or pair with high-waisted jeans.
Hat Hair, Don't Care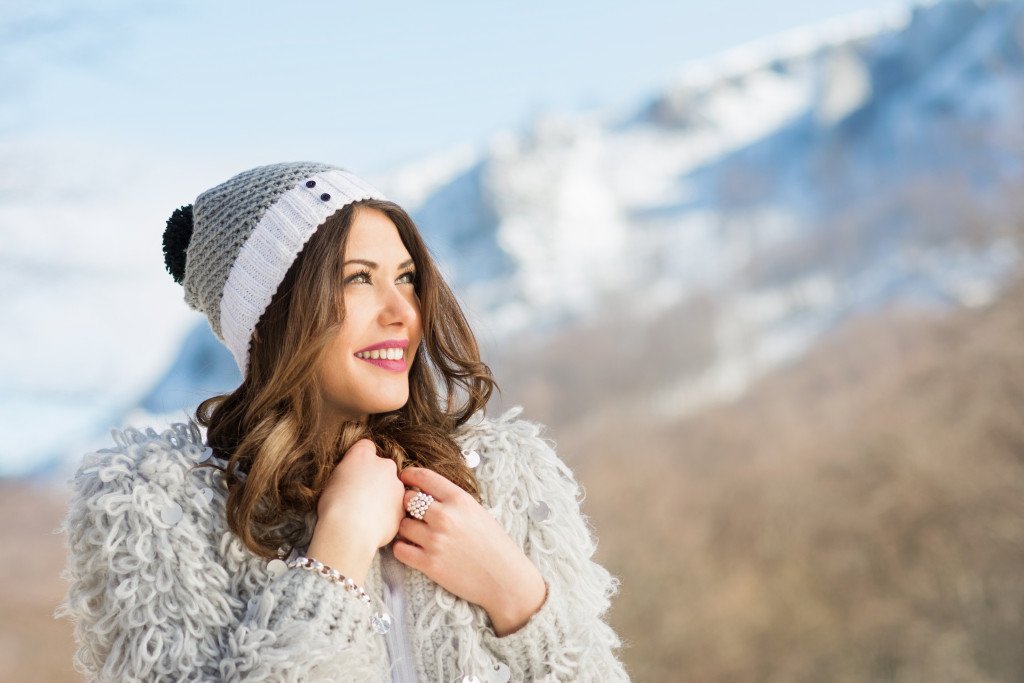 Winter accessories aren't just practical. They're stylish, too. Beanies, berets, and bucket hats are all the rage this season, adding a touch of whimsy to any outfit. Experiment with different colors and shapes to find the perfect hat for your style. Bonus points if you pair it with a matching scarf or gloves.
Shearling Everything
Expect to see a lot of shearling this winter, from ankle boots to crossbody bags. This fluffy material adds a cozy touch to any piece. It looks especially stylish in neutral tones like camel and ivory. Don't limit yourself to outerwear—try incorporating shearling into unexpected places like a denim jacket or a backpack.
The True Winter Palette
This winter, the accent colors you should go for should be intense and bold. True winter colors are composed of shades like pure white, midnight blue, winter pink, and icy yellow. These colors have a coolness and darkness that make them perfect for winter weather.
Try a statement piece like an icy yellow dress or a midnight blue coat paired with classic black boots. And don't forget your makeup and accessories! Choose shades like icy blues, silver, and icy pinks to stay on trend. For jewelry, think of cool-toned metals and bold statement pieces that will add a touch of glamour to your look.
Winter fashion doesn't have to be dreary or dull. With a keen understanding of layering, a touch of leather, cozy knits, playful hats, and the comfort of shearling, you can effortlessly transform your wardrobe into a fashion-forward collection.
Don't forget to indulge in the true winter palette, incorporating bold hues and icy tones into your outfits. Remember, the key to winter style is balance. Find the right mix of comfort and fashion to stay warm without compromising style. Enjoy the winter season in your best fashion-forward looks!