Most women want to look and feel their best on their special day. However, years of neglect, often due to work or educational pressures, show. Moreover, you can never reclaim the skin that you were born with. Regular maintenance can indeed make a lot of difference. But what if you don't have the time?
Time is not lost yet. You can try various skin treatments and beautification methods with ingredients at home and available over the counter. There is always an option to rush to a salon or aesthetic clinic. Before you jump to solutions, you need to identify the triggers. Dryness, dehydration, and buildup are often the reasons that lead to rough skin. If you stay in a warm tropical place, dead skin tends to stick to sebum and accumulates over time. And, if the weather is cold, it can lead to loss of moisture, which results in dryness.
Read about the various ways you can achieve super soft skin here.
Exfoliate Daily
Most brides start their beautification routines a month or so before the D-day. By exfoliating your skin, you can get rid of the dirt, grime, and dead skin cell buildup. It also removes oils and several impurities from the skin. As you get rid of the debris, the skin can breathe again, and cell production starts place all over again. If you have dehydrated skin, you can use exfoliants containing alpha-hydroxy acids or enzymes.
You might think that these treatments are abrasive, but they are not. You get various low concentration fruit acids and serums in the market today, use them to get great skin. Exfoliate your skin at least twice or thrice a week. Salicylic acid exfoliants are great ingredients if you have oily and blemished skin. Additionally, regular exfoliation will result in glowing skin in no time.
Some skin experts believe coffee grounds provide some benefits to your skin. Many brides get a coffee bean gift set as a prewedding or wedding gift from family and friends. If you are not a coffee drinker, you can put the beans to good use elsewhere. They work wonderfully on being grounded. Moreover, they do not mix with water and scrub against the skin to drive dead cells away.
Try Honey Face and Body Masks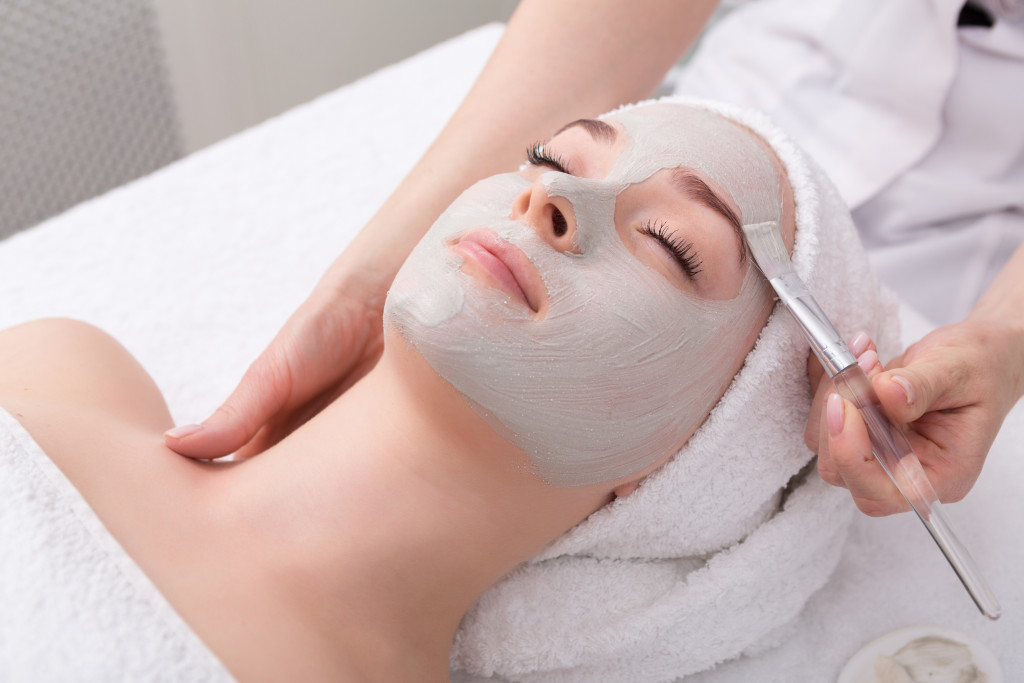 This is something that you probably know of already. Now, honey is one ingredient that is present in every kitchen. And it contains alpha-hydroxy acids, as mentioned earlier. You can apply a honey mask all over the skin. It will cleanse the skin, remove dead cells, and clean out the pores. If that is not enough, it generously moisturizes the skin as well. You can try making a pack with Manuka honey and some yogurt, which are power moisturizers in their own right. Wash off with lukewarm water after a few minutes. Get super soft skin with little patience.
Drink Lots of Water
The secret to great skin is not just about what you apply to your skin. It is about what you ingest. And, in this case, it's about water. Drinking water hydrates the skin cells and makes them plump. You should ideally drink 8-10 glasses of water daily. It also tends to increase the elastic nature of the skin. Those who drink lots of water can keep scars and wrinkles at bay. The water also helps you to flush the toxins out of your skin. And, you also become free of pimples and acne.
Use the Right Moisturizer
Moisturizing the skin is the best way to keep it supple and soft. However, you should buy a moisturizer suitable for your skin type. Those with oily skins should always go for water-based or gel-based cleansers. And, if you have dry skin, you should go for creamy ones. Some of the most potent moisturizers for dry skins contain niacin amides, hyaluronic acids, and ceramics. Hyaluronic acid is an ingredient that is naturally present in the skin. But with the onslaught of environmental factors, everyone eventually loses it. Now, you can replenish your skin back with serums and moisturizers containing Hyaluronic acids.
Aloe vera is a potent ingredient that helps moisturize oily skin and keep wrinkles at bay. Those of you blessed with normal skin also need them. You can try any mild moisturizer.
Have Lots of Citrus Fruits
Now, only slathering your skin with products doe not help. If you want to have the same skin for years to come, get a generous dose of vitamin C to eat. Have lots of citrus fruits like limes, gooseberries, oranges, and guavas. They will do wonders, and you might never feel the need to apply an external cream o scrub. Vitamin C can also reverse cell damage. So that is reason enough to go for it.
These are a few ways new brides or ones-to-be can have great skin at any time of the year. You should follow the above tips to get what you desire