Colorado is a great place to live, work, and play for people of all ages. But it is especially ideal for newlyweds and couples who want to raise a family in a safe, beautiful state.
These reasons will tell you that it's not hard to see why the state is so popular with families like yours:
1. The To-die-for Outdoors
Colorado has amazing outdoors. The beauty of the Rocky Mountains and year-round activities make it a great place to call home. Here are some of the amazing places you can check out:
Loveland Ski Area (Loveland): Located near Denver, Colorado, Loveland Ski Area is the highest ski resort in North America with an elevation of 13,000 feet, making it accessible year-round. They offer mountaintop dining and views of the Continental Divide to go along with your skiing experience.
Great Sand Dunes National Park & Preserve (Mosca): Home to one of the highest dunes in North America, Great Sand Dunes National Park has been a U.S. National Monument since 1932 and a UNESCO World Heritage site since 2016. In addition to the amazing landscape that surrounds you while hiking here, you can sleep under the stars in one of their many "tent cabins."
Rocky Mountain National Park (Estes Park): With over 300 miles of trails taking hikers through fields, forests, alpine tundra, lakes, and rivers at altitudes ranging from 8,000 feet to around 12,000 feet above sea level, Rocky Mountain National Park is a must-see place in Colorado.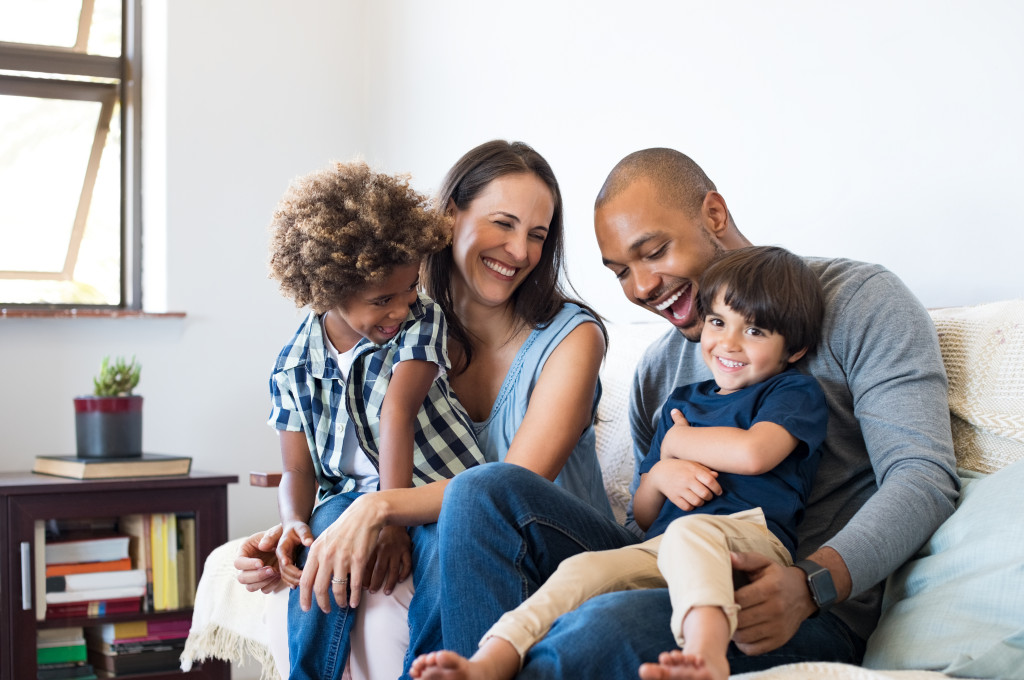 2. Job Opportunities and Population Growth
Colorado isn't the cheapest place to live in. According to Best Places, it has a cost of living index of 121. This means that it is more expensive than the national average.
For new couples and starter families, housing will place a huge dent in the household income. The median home cost is almost $500,000. For the rest of the United States, you can find properties for less than $300,000.
Colorado is also prone to storms and hailstones, which can make property maintenance high. The good news is that you can install storm doors. They add more protection for the home and can drive homeowner's insurance costs down.
And here's even better data to counter the high cost of living here: Colorado offers one of the best opportunities for economic growth. Denver, the state capital, ranks one of the top cities for jobs in 2017 by Forbes.
Recently, the unemployment rate rose to around 6 percent because of the COVID-19 pandemic. However, job growth is slowly picking up. It will add over 40,000 jobs in 2021. The increase will be much higher in the healthcare, financial, and private education sectors.
Colorado's minimum wage is currently at $12 per hour, which is way higher than the national average at less than $8. New proposals also push the amount to $16 an hour. In 2019, the median household income of the Centennial State was $72,000, which was $10,000 more than what other Americans earned.
3. Easy Commuting
In Colorado, there are three main options for transportation. It has a well-developed road system that includes both national and state highways and a growing network of interstate highways. These roads connect Colorado's major cities and many rural communities across the state.
When it comes to major highways, I-25 goes through Colorado Springs, heading north toward Fort Collins and south toward Pueblo. I-70 heads west into Utah toward Grand Junction and east into Nebraska. US Route 36 heads southwest from Boulder toward central Colorado.
With railroads, Union Pacific and Burlington Northern Santa Fe are major railroad carriers in Colorado. Amtrak has passenger rail service to Glenwood Springs as well as other cities across the United States.
Denver International Airport (DIA) is Colorado's port of entry for air travel, and Colorado Springs Municipal Airport provides access to parts of southern Colorado. Many other smaller airports allow access to ski resort areas such as Aspen and Vail.
The third means of transport in the state is railroads, which carry most freight throughout the United States.
Meanwhile, Denver is ranked as one of the top 20 most walkable cities in the United States. The city's high walk score of 61 and bike score of 73 make it very pedestrian-friendly, and many opportunities for walking can be found throughout the city.
Denver has over 200 blocks that are part of the 16th Street Mall, which is the heart of downtown Denver. A portion of this mall was shut down to vehicle traffic several years ago, making that area one of the largest pedestrian malls in the United States.
What else makes living in Colorado perfect? The affordability and low cost of living make it easier than ever before for parents and their children to live comfortably without breaking the bank. Get out and enjoy everything this beautiful state has to offer with your loved ones today!