Have you ever looked at your closet and questioned your fashion choices? You have all those clothes but have nothing to wear. The dilemma of choosing your best outfit of the day isn't as easy as everyone assumes it to be. Wearing the right clothes can impact your surroundings. It is only natural to fret about these things, especially if you're a busy independent queen.
Here are some ways you can style yourself as a woman-on-the-go:
1. Trust the White Tee
Some days are just extra busy. There's more work to do and not enough time to decide. Grab your white shirt and tuck it inside a pair of jeans. It's as easy as that! The classic white tee has been used for decades, it is a staple fashion piece for every woman, and they don't even realize it. The classic white tee goes with anything!
2. Black is Your Friend
Wearing neutral colors is the easiest choice you can make. Black outfits make you look slimmer and more professional. This is advantageous for people who prefer simple things. Not only will you save time in choosing outfits, but you'll also look great in them.
3. Forbidden Repeat
This is a secret technique everyone often forgets. Wear the same clothes you wore last time, but wear them in ways that alter their appearance. This will save you both time and money. You don't need to buy new clothes to be fashionable. Just make sure they're clean! You don't want to smell bad in public.
4. Throw on a Winter Coat
This is another secret technique people don't seem to realize. You can use multiple random combinations of outfits and hide them underneath winter coats. This will keep you warm during cold days and give you mysterious yet sophisticated vibes.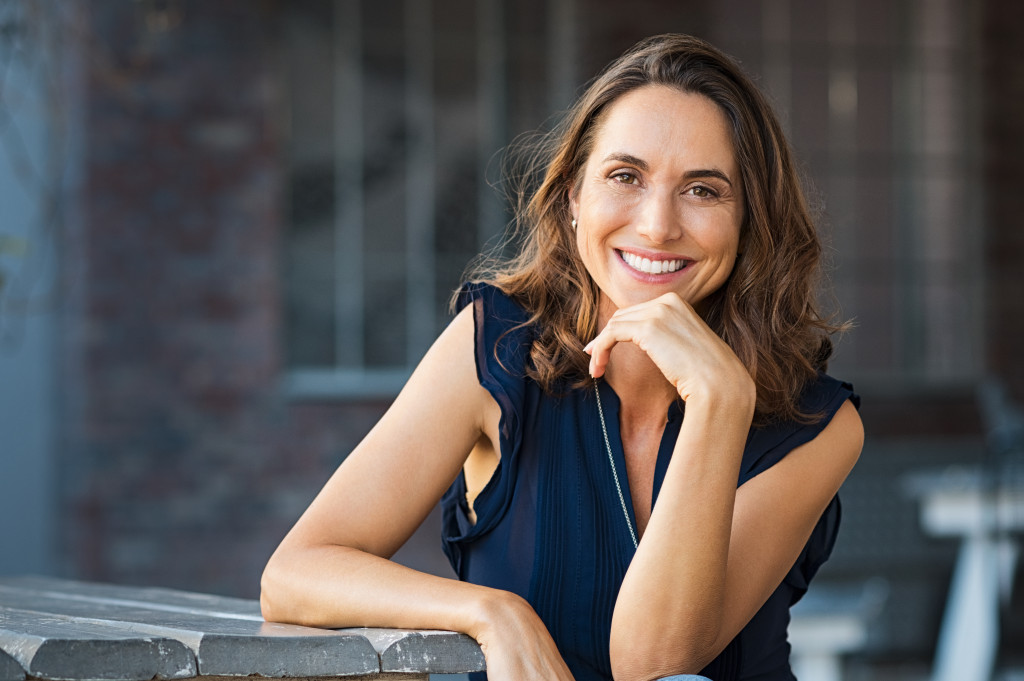 5. Monochrome? Yes, Monochrome.
Simple styles will never fail you. Monochrome shows a minimalistic approach to the fashion trends of today. Its simplicity is so refreshing and easy that even a baby can pull this off while sleeping. This is the best option for people that don't have much time to think about clothes and still go out looking fresh.
6. Strut Those Heels!
Heels are every woman's best friend and worst enemy. The power heels that have held over women's fashion styles are still prominent to this day. Wearing jeans may be simple, but adding heels will instantly upgrade your fashion points. There are so many heel options out there in the market, from peep-toes down to stilettos. Choose the right pair of heels for your outfit, and you are good to go!
7. Statement Earrings
Have you ever seen models wearing earrings? Of course, you have! They probably never told you what it was for, though. It's a secret to most people, but its actual purpose is to divert your attention from the simple attire and to the big hoops on their ears.
8. Wear Shawls
This gives off a simple yet sophisticated aura. Surely, you've seen countless movie stars using shawls. This is an easy step into adding a little flare to the simple outfits you wear. Even if you don't have enough time to put on an outfit, you can grab the trusty shawl.
A lot of celebrities usually wear shawls as a fashion statement for a casual outfit. Like Johnny Depp, Lenny Kravitz, Angelina Jolie, and even the Queen wear a shawl. To some, this might be something a mature person would wear, but many young style icons are incorporating it in their outfit style.
9. Keep it Chic
Essentially, to dress in casual chic attire, you need to combine a sophisticated feature, such as fitted pants or a dainty top, with anything simple, such as a trench coat or a pair of tattered denim jeans. An example of celebrities who keep it chic at the same time casual is Kendall Jenner, Kylie Jenner, Megan Fox, and Gigi Hadid.
Chic fashion styles often exhibit elegance. Who said you had to try hard to be elegant? All you need to do is grab a dress, and voila! You'd look like you planned this since last week.
10. Accessorize to your heart's content
Accessories are your partners in crime. It's no secret that they can enhance your outfit's impact. A simple outfit can look like a designer one in just a few steps in placing accessories. Look for fine rings that are for sale online because accessorizing can enhance your outfit of the day.
Being busy won't stop you from showing the world your inner fabulousness. Drastic times often make you need to pursue drastic measures. There is nothing wrong with simplicity, but one has to keep up with appearances. Showing off your fashion demons with these tips will make everyone's heads turn. The spotlight is yours.