Lighting can make or break every room in the house. But it's one of the things that homeowners often forget when designing or conceptualizing their dream home. There are very few things that can truly set the stage for a perfectly designed and functional space, and lighting is one of those components.
The way your room is lit can change the atmosphere of your home for better or for worse. Here are some key ideas for elevating your home's lighting and creating a stunning ambiance, whether day or night.
Use more than one lighting source
Here is one of the simplest but most effective ways to create a gorgeous atmosphere in any room: layer your lighting. Use more than one lighting source. The first thing you need to decide on is the overhead lights to ensure that the room is properly lit and is bright enough.
Then, you can incorporate more texture and dimension by using accent lighting. Research on the types of lamps you can incorporate—from floor lamps to table lamps. There is no shortage of gorgeous lighting fixtures that can add character to your room.
Create contrast
Since layered lighting is key to adding style and dimension to your room, make sure that there is a contrast between these different lighting sources. For example, when doing a kitchen remodel, ask your designer to create diversity in lighting styles. You can use pendants over the countertop or island so that you have enough lighting when doing some cooking and sconces or picture lights over the shelves or cabinets.
This contrast will look fantastic in an open space floor plan. The various shapes and styles can give personality to every area without breaking cohesion, especially if the color palette and materials remain consistent.
Mind the size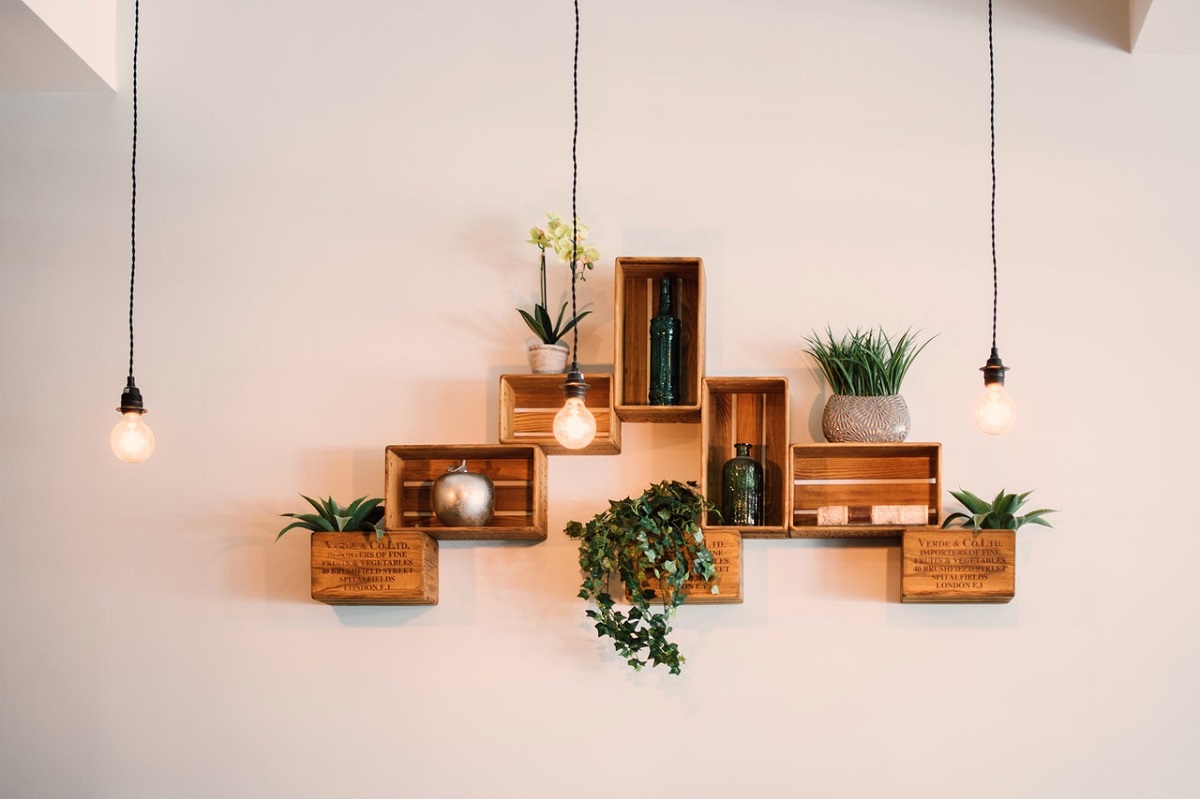 Basic interior design rules state that size and scale can make or break the symmetry and balance of every room. This means that you need to find the perfect lighting scale for every room, especially if you're using hanging lights like chandeliers and pendants. Consult with your interior designer or architect. They usually have a more formal knowledge of how the ergonomics of lighting positions work. You can trust them to find the best types of lighting fixtures for every room design.
Build an atmosphere
One of the best ways to maximize excellent lighting in your home is by creating a special atmosphere or moment in certain spaces. One example is adding a sconce above a reading nook or a library, or even over a piece of art. If you have open shelves or a built-in shelf with gorgeously displayed items, adding a sconce can be a great way to create drama. Adding light fixtures or sconces to specific areas in your home you want to highlight can make the styling in that space stand out even more.
Don't neglect symmetry
If you want your home to look sleek, clean, and modern, symmetrical lighting is the way to go. This means using matching table lamps or having a pendant light over a table. Symmetry in interior design adds a sense of balance and coolness to any space. If you want to opt for an asymmetric style, make sure it looks intentional and not sloppy.
Learn the rules, then break them
If you are not confident in your interior design skills, take this time to look into current trends and the lighting styles permeating Instagram and Pinterest. Once you have a keen understanding of these basic interior design and lighting rules, that's when you can break them and go your own way. Doing so can ensure that your home does not look like every piece of real estate featured on Architectural Digest.
You would be surprised at how much magic can happen when you experiment and explore. Some examples of lighting experimentation that can work include:
Light fixtures in areas they're not usually used for, like task lamps over a bedside table
Different sizes and scales and an oversized lighting fixture to add a wow factor to the area
A trendy neon light to add flavor to an otherwise traditional space
Like every other component in your interiors, you can use lighting to let your unique personality and style shine. So don't be afraid to explore and understand the rules so that you can break them without breaking the balance in your space.
Good lighting is key to excellent interior design. Do your research, explore, and trust the experts—and you can never go wrong.