Many businesses are looking for ways to improve their revenue to combat the lean times caused by the pandemic. Instead of looking outward, they would be better served by looking internally to see how their existing business model can be structured to generate a secondary income stream.
Think about your business assets and how you can use them to diversify and add value to a similar or different product or service than you currently offer. A paintball venue can find an indoor gun range design that works with their branding and themes and stems a whole new stream of income that still utilizes their existing assets (space usage, etc.).
Food businesses like bakeries can split their product into regular baked goods and specialty items. This would require sectioning off a part of their kitchen to ensure no allergens share surfaces, utensils, or containers. But the income from offering baked goods that cater to people's dietary restrictions would be a significant income.
Let's look into different ways you can diversify your income streams. It is best to start small so that you do not sink too much investment into it without guaranteeing success. Generating a small profit is better than reaching too high too fast and losing both sources of income.
Enter Real Estate
You cannot go wrong with real estate. People need homes and storefronts. If you can supply either, you can make a reliable source of income for yourself. If your business fills an ample space and the reduced demands in the pandemic have caused you not to need the area, you can lease it out to other companies.
Look for businesses that can benefit your own as well. A yoga studio would be a great source of customers for your cafe or juice bar. A hobby shop is a good draw for people who may need additional items from your paper shop or hardware store.
Invest in Businesses
We all know the concept of building a business from the ground up and selling it for a profit when it shows profitability. But why should you put yourself through that aggravation when you can merely invest in someone with a great idea and business plan which needs a little loan.
You can more than make back your investment when they pay you back with interest. Additionally, you can negotiate a share situation that allows you to reap income from their continued success because you invested in them from the outset.
Start a Blog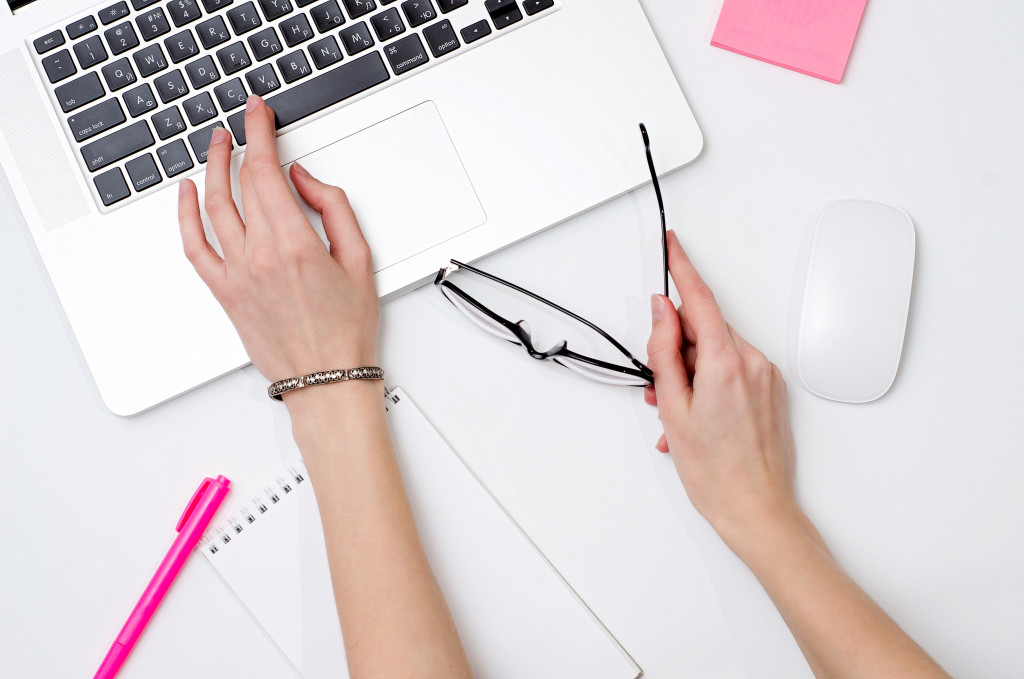 This is a very passive form of income and is best employed concurrently with other more dynamic forms of secondary income streams. Use your blog as a way to express your interest in your area of business, share ideas that are relevant to your products, and connect with consumers.
This creates a lot of value in this current digital world, where people constantly look for content. But, unlike a social media account, blogs can take some time to take off and generate the number of customers you need to make a significant income.
It is an excellent idea to combine your blog with your social media efforts so that more people hear about it and can be inspired to view it and subscribe.
Teach Something
Can you imagine being a hardware store that teaches short courses on how to use a tool properly? Maybe a monthly lecture on how to do minor repairs that are likely to happen around the house? Customers would happily pay to join such classes as everyone is looking to improve their ability at doing tasks.
People may be wary of spending money on items and goods they are not sure about as they may not know how to get the best or most use out of them. But, they will pay for a helpful and hands-on class that can teach them how to choose suitable materials and then utilize them properly. You can make a lot of money from these types of classes.
There are many ways to diversify your income, and this is just a list of those many ways. You can branch out on your own or build a network with affiliate businesses as well. It is all about finding the right path for your business to grow and succeed. It is dangerous to be complacent in the business world as you can find yourself left behind when the world moves on.
Consider how many people scoffed at social media, but now some successful businesses are selling online and never had a storefront. Imagine if you could diversify to the point where you can sell from your storefront and through an online platform. Your next revenue stream is there; you have to step back and critically assess your business so you can find it out.