A wedding is a significant event in a person's life, especially for those women who have dreamed of having a beautiful wedding day since they were still young. This ceremony can be grand or simple, depending on the aesthetic the couple is going for, but it will always leave a memorable impression on the bride, groom, and the guests for a lifetime. Of course, as a big gathering of people with close relationships, documentation using photos and videos will be employed to keep every moment alive for when you want to look back to them in the future.
So it is crucial to try to look the best you can for your wedding day. Aside from the hairstyle and makeup look that will be done on you, you may opt to have other treatments beforehand to prepare your face and body better. Here are some treatments that brides can try to look more beautiful on their wedding day.
Face
The main focus of your wedding look should not be your hair, dress, or accessories but your face. If you haven't exactly been taking care of it before your wedding planning, there are many kinds of facial treatments that you can get to enhance your face and skin for any occasion. In recent years, chemical peel facials, microdermabrasion, and laser treatments were big trends that take off the layer of dead skin cells from your face to reveal smoother and more youthful skin. These procedures advertise themselves as good even for those with perfect skin. They can add a healthy glow to your face by removing the accumulated pollutants and promoting blood flow.  These typically require a lifestyle adjustment in the food and drinks you consume to make the effects last longer.
Other people go the more surgically invasive route with Botox that "freezes" the facial muscles to reduce the appearance of wrinkles and facial fillers that plump up any part of the skin that needs it. These two are the more instant operations that yield instant results.
Teeth
With all the posing and smiling for the camera that you will do for your wedding, you can opt to schedule an appointment with your local dental clinic to fix or enhance your pearly whites. Teeth whitening is a popular procedure that aims to lighten discolored teeth. Your dentist may do an in-office whitening procedure or prescribe a specialized regimen that you can do regularly at home. Cosmetic dental surgeries like dental bonding and filing to fix gaps, cracks, and chips can also be done if you are conscious of the appearance of your teeth. Some will even get custom veneers to have a perfect smile for their celebration, which is a sure (but temporary) way to mask any teeth problem underneath.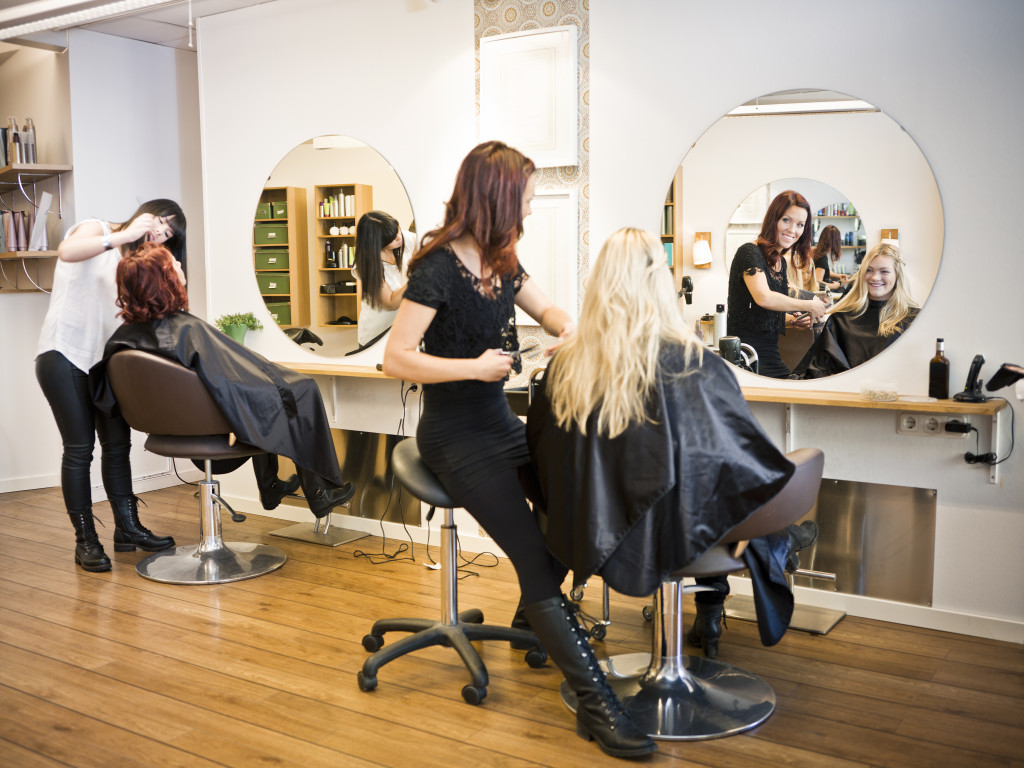 Hair
Your hair will be your crowning glory for your wedding day. Even if it is put in an updo or hidden under pieces of hair jewelry and a veil, you can still benefit from getting a hair treatment specific to your hair needs. Many of these salon services aim to make your hair glossy, bouncy, and overall healthy-looking. Depending on your hair type, more specific treatments might be required to get it to look its best. The popular ones are keratin treatment, hot oil treatment, and relax treatment. Along with this, you can also have the color and toning done to make the most of the session.
Eyebrows and Eyelashes
Lastly, your eyebrows and eyelashes also need some love for your wedding day. Your eyebrows may have to be shaped properly to fit your face better. Many eyebrow treatments will remove stray hairs to reveal a cleaner form, while others will add pigment to fill in sparse areas. Your eyelashes, on the other hand, can be lifted, tinted, or extended using different treatments to make them look fuller and more prominent.
These treatments, of course, are optional. They can only add to your existing beauty by enhancing your look for your big day. These may cost you a big amount of money depending on the kind of treatment you will decide to get, so always consider your set budget for your wedding. These will also take some time to get done, especially those procedures that require you to go back to the clinic for more than one session, so fit them wisely into your calendar to avoid overlapping with other scheduled wedding preparations. But the best way to prepare for your wedding is to enjoy the process, so whatever you plan on doing, just relax and don't stress much about it.