The United States is a growing country when it comes to population. There are about 55 childbirths per 1000 people in the population, that's a reasonable growth rate. However, many women nowadays are afraid of such dedication, especially having their first child.
Preparing for your first child can be a daunting task. However, it doesn't have to be hard. Here are five ways to get started on the right foot and make the transition easier for you and your child.
Look For Work With Great Benefits
before you even plan to have a child, ensure that you have an excellent job with great benefits. Forget about the salary; the best thing you can do with that is to save for your child's future. However, for the first few years of childbirth, benefits will keep you going. This is because you'll have to take a lot of time off work to spend with your new child. Great benefits will help ensure that you can keep your job while taking the necessary time off. Here are some essential benefits you should look out for:
Health Insurance
If there is one essential benefit you should have, it's health insurance. Childbirth costs around $13,000 for a natural birth, and you want to ensure you're covered in case of unforeseen medical expenses. So ensure your health insurance covers you and your child and has good coverage for doctor's visits, hospital stays, and prescription medications.
Paid Time Off
Paid time off is another essential benefit, especially if you plan to take more than a few weeks off work. In addition, many employers offer paid parental leave, a great way to ensure you can still earn an income while bonding with your child.
Flexible Work Arrangements
Flexible work arrangements are also vital, especially in the first few years. This benefit allows you to have a more flexible schedule to better balance work and home life. It can be anything from working from home a few days a week to having a reduced workweek.
These benefits are what your work should always have, as it is crucial for you and your child's future. Any addition to these benefits is always welcome.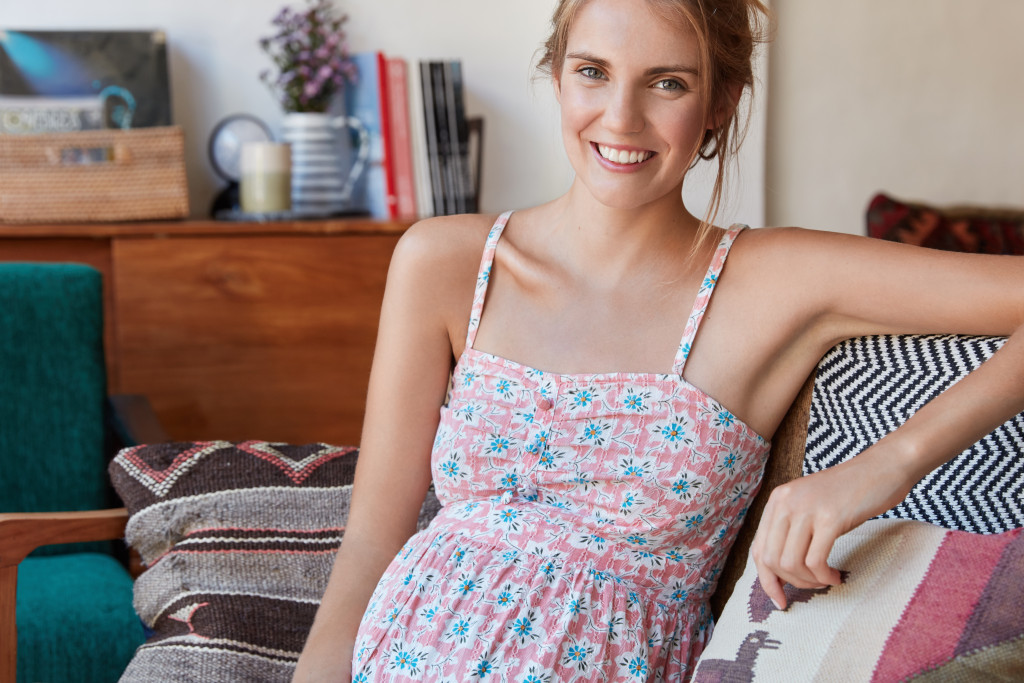 Start Planning Your Maternity Leave
You should start planning your maternity before you even get pregnant. This way, you can be sure that you have everything in order before the baby arrives. You'll need to decide how much time you want to take off and whether or not you'll be able to continue working during your maternity leave. The sooner you start planning, the better prepared you'll be.
Utilize Home Services
Many home services can help you when you're about to have a child; use them whenever possible. The main reason why you want to use home services it's because you want to have enough time with your child.
For example, did you know that the average American mother spends about two hours on laundry every month? That's a lot of time you could use for yourself and your child. Hiring an affordable laundry delivery service can give you that time back. It can be a lifesaver, especially if you have a lot of clothes to wash and not enough time to do it yourself. Other home services include grocery delivery, housekeeping, and yard work. These services can take some of the burdens off you to focus on your new baby.
Save Up
Having a baby is expensive. From medical bills to childcare, there are many expenses that you'll need to account for. You must start saving as soon as you find out you're expecting. Even if you have significant benefits, there will still be some out-of-pocket expenses that you'll need to cover.
You can start saving by setting up a budget and sticking to it. Begin by looking at your current expenses and income to see where you can cut back. Then, start setting aside money each month for your child's savings account. The sooner you start saving, the better prepared you'll be for the unexpected costs of having a baby.
Make Self-Care a Priority
Lastly, make sure to take care of yourself both physically and mentally. This is a big adjustment, and it's essential to give yourself time to adjust. Get plenty of rest, eat healthy meals, and exercise regularly. You should also make time for things that make you happy. Whether reading, taking a yoga class or going for walks, do something that brings you joy.
By following these tips, you can be as prepared as possible for your first child. Remember to take things one day at a time and ask for help when you need it. With a little planning and preparation, you'll be able to enjoy this amazing time in your life.