Your wedding may have cost you a lot already so you decided to do all money-saving moves as a couple. This has prompted you to live in your old house or a property that was handed down to you. You thought you can save more rather than actually buying a new one.   House prices have been soaring high lately and many are thinking twice about buying a new one. This only means that you're not alone in preferring this cost-cutting strategy.
As a newly-wed couple, you would want to save up for your future. You'd want to actually save more if a plan of having children is on the horizon.   It's always a good thing to choose a route where you can save money. And if you're going to remodel your house, you can check out the following tips. These can help you especially if you'd want home improvements that'll suit your newlywed lifestyle.
Preserve areas your will not use frequently
You can take a good piece of advice from HGTV's Property Brothers. One of them said that if you want to renovate your house, you need to plan. This leads us to the point that if something is still functioning well, then leave it like that. Renovating storage that you won't really use that much is useless. It's just going to be a waste of money and resources. Leave spaces like this in your house untouched. Especially when you're not going to use them frequently.
These can also be spaces that are only functioning as leisure spots. Your backyard and lawn may not need any changes as of the moment. Just like how the saying goes, "If it ain't broke, don't fix it."
Add more space to your kitchen and dining
If you pledged to be an extremely hands-on parent, you would need to fix your kitchen space. This can help you move freely while doing tasks in the kitchen. Adding more space in this area can help you move around to complete cooking tasks without any hassle. The same goes for your dining area. It's going to be useful if your kitchen and dining areas have an open-plan structure.
Aside from this purpose, having more space in your dining area would be essential in the future. You need to consider this restructuring if you have plans on expanding your family. Having even just one addition to your family would need a significant amount of space inside the house. And you should start that with your dining area. You'd want everyone to have a comfortable space where they can enjoy their food.
Prepare your nursery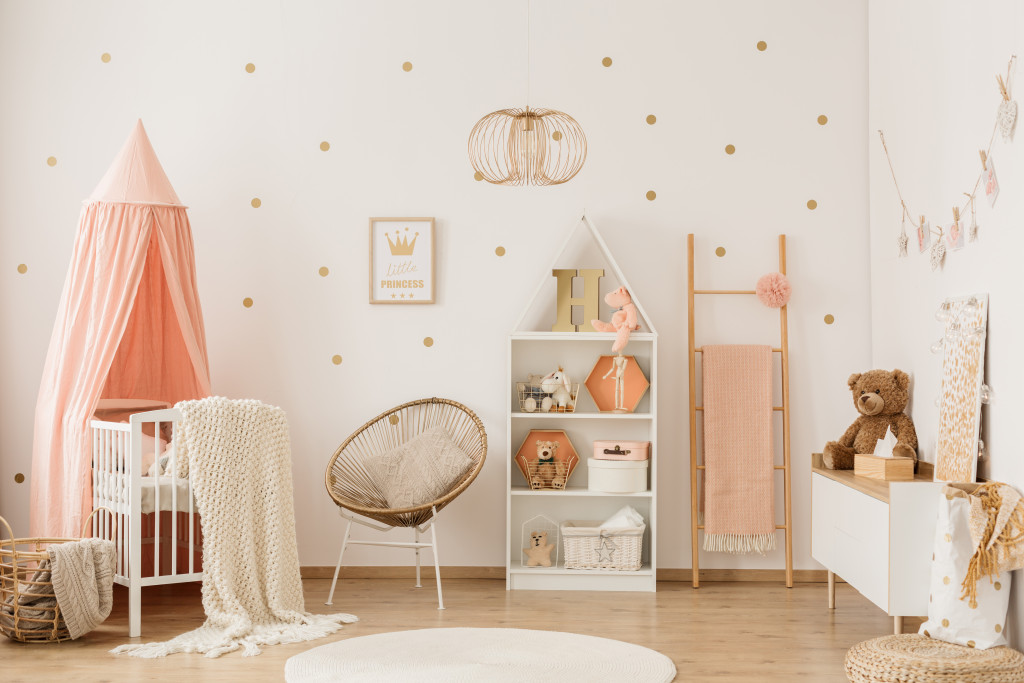 Speaking of family expansion, having a baby may be one of your plans. In this case, you might need a nursery for your child. The first thing you have to do is prepare this particular room. Empty it out so you can start the renovation process. Choose paint that you think would be suitable for your baby. Sometimes, there are structures you'd want to build in the nursery. For this matter, you may want dependable custom home builders to do the job for you. Childproofing this room should also be a priority. Preparing ahead of a family expansion should be executed. This could help you take care of other things in life later on.
Consider styles that you and your partner love
You and your partner may have different tastes but for sure, you have some common grounds too. Satisfy each other's aesthetic preferences by employing designs you and your partner love. These choices should not be necessarily mutual. You can agree on a design for common areas and have separate design choices for other spaces. You just have to make it a point that the styles are cohesive throughout the house.
Work with your partner in choosing the designs you both want so you can meet each other halfway. Choose which rooms would get the styles you prefer. Your partner can do the same.
Add areas that'll be beneficial for you
If there are extra spaces in the house, you can remodel them into something that you and your partner can utilize. Whether it's for work or leisure. Say you're both into fitness, if there's a space that you're not going to use, you can make it a mini home gym. Construct a study corner for the children where you can look after them easily. Turn your backyard into a pet-friendly play zone if you are both pet-parents.
Reconstruct a part of your garage and turn it into a home office. You can do so much with spaces that you don't need and turn them into areas that can be useful for your daily activities.
Make your existing home adapt to your post-marital needs. If the budget is enough, give your house a makeover that can make it function as to how you and your partner would like it to.