Having a 'puckered' face doesn't sound attractive, does it? While we all want to grow old gracefully, there is no harm in trying to delay the process when the results are natural-looking and smooooth! With dermal fillers W1, you can have smoother and more youthful-looking skin in a time-efficient treatment with minimal discomfort.
What are dermal fillers?
Dermal fillers are made from non-animal sources. It is a substance that mimics the body's natural hyaluronic acid . Hyaluronic acid is produced by the body to give the skin its elasticity and volume. As we age, we produce less of this and that is why wrinkles start to form. By injecting dermal fillers into the face, lips, neck and hands, you can replace this rejuvenating substance and help the skin to regain the hydration and elasticity it needs to look fresher and more youthful.
Dermal fillers are injected into the body, but a local anaesthetic is first given to numb the area, so you won't feel a thing. The hyaluronic gel is FDA approved, so you can be sure that there won't be life-threatening risks from this procedure. Ensuring that you get an FDA approved treatment is essential. Visiting a dental practice for this procedure can also be a great decision as dentists are knowledgeable about facial anatomy and skilled in carrying out delicate and intricate procedures. They are also equipped to deal with any side effects and will have the sterile environment you need to avoid infection from bacteria. Having dermal fillers should be very low-risk at a reputable dental practice.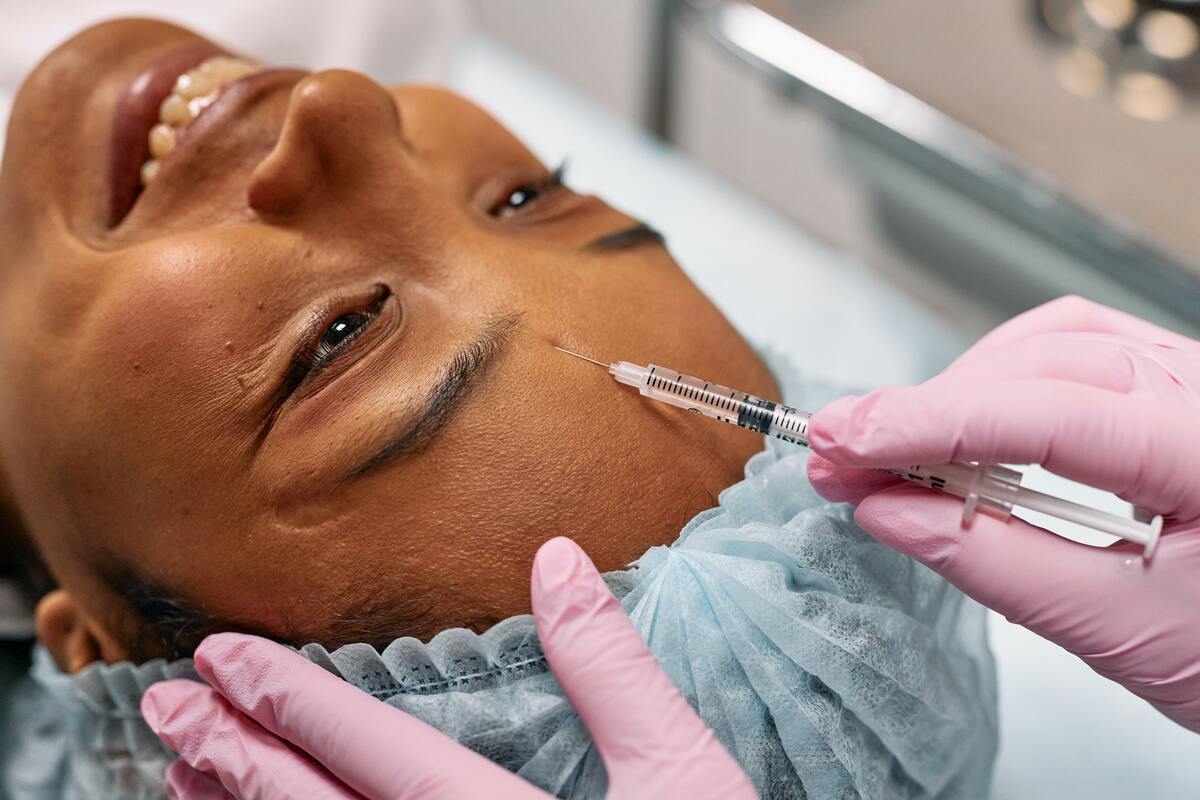 How long will they last?
Having dermal fillers injected will not be a life-changing procedure. It is not an elixir that will give you eternal youth; you will need to have repeat treatments every 6 to 12 months or so. However, the treatment only takes minutes to administer and there is no downtime, so you can continue with your day without hesitation.
Is this the right treatment for me?
It is advisable to book an initial consultation to discuss your concerns about your appearance and find out if this is the right treatment for you. Your dentist can discuss the treatment options that are available and outline the requirements for your specific needs. You can ask as many questions as you need to and make an informed decision. Taking time to do this research is advisable to ensure that you are happy with the direction you are taking to get the improvements you desire. You may also wish to consider other aspects such as cost when considering which treatment to embark upon. Many dental practices will advertise their prices on their websites so you can research this online or chat to a receptionist about this over the phone, before committing to anything. Just remember to weigh experience and potentially higher costs against cheaper and less experienced or sterile conditions if you opt not to go to a dental practice – it could end up costing you in more ways than just money in the future!
For a fresher appearance, try dermal fillers and let your puckered face 'puck off'!