Your wedding day is coming, and you want to look and feel your absolute best. You've been dieting and working out, but you need a little extra help to get over that final hurdle. That's where pre-wedding pampering comes in! Just a few weeks of extra care can give you the boost you need to look like a dazzling bride on your big day. Here's your ultimate guide to pre-wedding pampering.
Facial Treatments
There's no better way to start your beauty regimen than with a luxurious facial treatment. This will help clear any blemishes and give your skin a radiant glow. If you don't have time for a full facial, consider getting a facial massage or mask. This will also help reduce stress and tension, which can appear on your face as wrinkles.
To get the most out of your facial, exfoliate beforehand. This will help remove dead skin cells that could clog your pores and cause breakouts. After your treatment, use a hydrating moisturizer to lock in all the benefits.
Hair Removal
No bride wants to worry about pesky body hair on her big day! Start your pampering by getting rid of any unwanted hair. This can be done with laser hair removal, waxing, shaving, or depilatory creams. Be sure to do this at least a week before so your skin has time to recover before the big day.
You can even get laser hair removal on your face to get rid of any unwanted peach fuzz. This is a great option if you're worried about breakouts from waxing or shaving. Not only will it leave your skin smooth, but it will also give you a more polished look.
Dental Treatments
Your smile is one of the first things people notice about you, so you want to ensure it looks its best. If you're unhappy with your teeth, some simple treatments can make a big difference. Whitening your teeth is an easy way to brighten your smile. You can do this at home with over-the-counter whitening kits, or you can get professional teeth whitening. This is a great option if you want to achieve dramatic results quickly.
You may want to consider getting tooth implants if you have missing teeth. This is a more permanent solution that can give you a natural-looking smile. You can also get veneers to cover up any imperfections in your teeth. This is a great option if you're looking for a quick fix.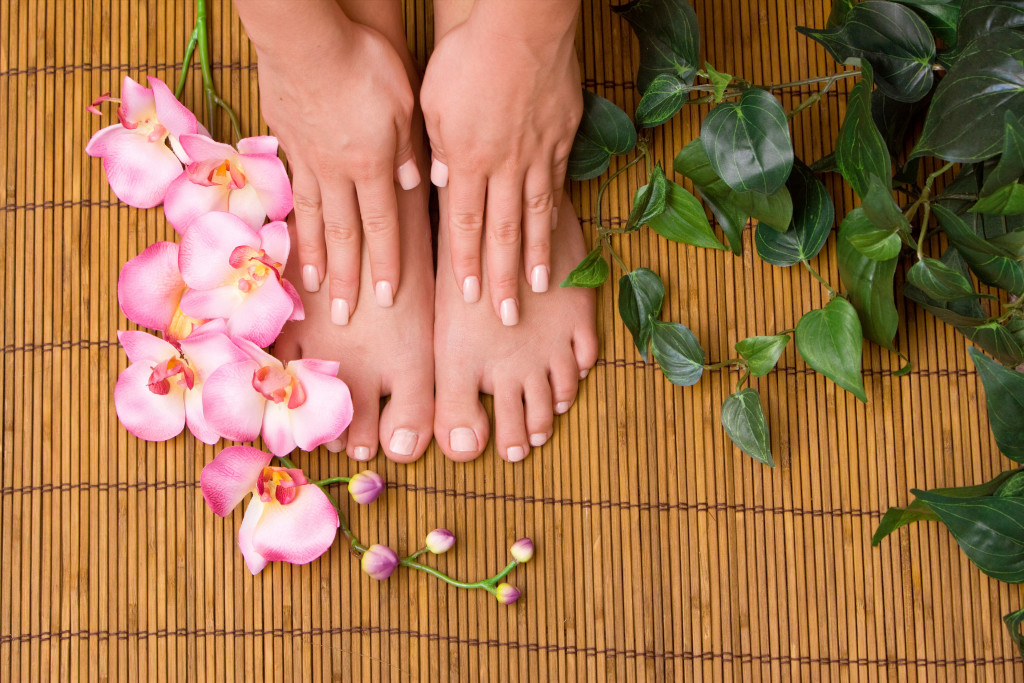 Manicure and Pedicure
Next on the list are a manicure and pedicures. You'll want your nails to look their best for all those wedding photos. Go for a classic look with nude nail polish or bold with red or black nails. Either way, make sure your nails are well-groomed and looking their best.
Don't forget your feet! Get a pedicure to make sure your toes are looking their best. This is especially important if you're wearing open-toe shoes. A pedicure will also help prevent blisters and other foot problems.
Tanning
A bronzed bride is a beautiful bride! Whether fair-skinned or olive-toned, a little color can go a long way. You can get a professional spray tan or use self-tanning products at home. Just be sure to test them out ahead of time so that you know how they'll react to your skin.
You'll also want to exfoliate before you tan. This will help remove any dead skin cells that could prevent the tanner from evenly applying to your skin. After you've achieved the perfect bronze, be sure to moisturize to keep your skin hydrated.
Makeup Application
And last but not least, don't forget about makeup! This is an essential part of any bridal beauty regimen. Find a good makeup artist who can do your makeup trial run ahead of time. That way, you'll know exactly what to expect on your big day.
When it comes to your wedding day makeup, less is more. You want to look like yourself, just a bit more glamorous. Stick to a neutral color palette and use waterproof products so that your makeup will last all day long.
With just a few weeks of extra care, you can look like a dazzling bride on your big day! Start with a luxurious facial treatment and then move on to hair removal, manicures and pedicures, tanning, and makeup application. By following these steps, you'll be well on your way to looking and feeling your best for the most important day of your life. So go ahead and enjoy some pre-wedding pampering! You deserve it!