A wedding is a memorable event that people want to enjoy and cherish. It can be made even more special through small tokens that express your gratitude toward those who care about you and your significant other.
While it may seem like an easy task to choose a gift for those who have been by your side, from the very start, through all the highs and lows that were part of this journey toward matrimony, selecting a present can be difficult, you want to pick something pretty, practical, and personalized.
Luckily for you, here are some ideas on what to give your bridesmaids and sponsors as a token of gratitude:
Handmade items
If you have the time and are good at crafty things, consider creating your gift yourself. This can take some time and effort that might not suit all brides-to-be who are busy with other equally important things. You can sew something by hand or offer to make accessories like jewelry, hair clips, etc.
Personalized photo albums
Photo books are a classic choice, but you can make an effort to personalize them by adding images of you growing up together, pictures from all the significant events in your life, or even use an old baby album and add cute new pictures. You could also order a calendar with pictures of your favorite moments on each page or mugs with different photos.
A short trip
If you want to go all out on your gift, organize a weekend getaway for all of your bridesmaids and yourselves somewhere exotic, perhaps someplace that is special to you or where you met for the first time. The trip will be a lasting memory of your friendship, and it will show your appreciation to those who have been there for you from the start.
Health Alert Bracelets
You can give all your bridesmaids and female sponsors special bracelets for women that send medical alert messages to their loved ones. When you think about it, there is nothing worse than spending money on a gift that will be forgotten or sitting somewhere in the house with no use. The health alert bracelet is practical and beautiful at the same time, especially with various health emergencies happening these days.
Wedding candles
There is nothing like an appropriate wedding candle to make your guests feel like they are sharing this special moment with you. After all, the best man and maid of honor usually hold white taper candles during the processional and then pass them on to the bridesmaids who give them to the mother of the bride and finally, to your parents. So why not offer something that has a deeper meaning, such as customized candles that have your and your partner's names or are engraved with some wedding-related symbols?
Wedding flowers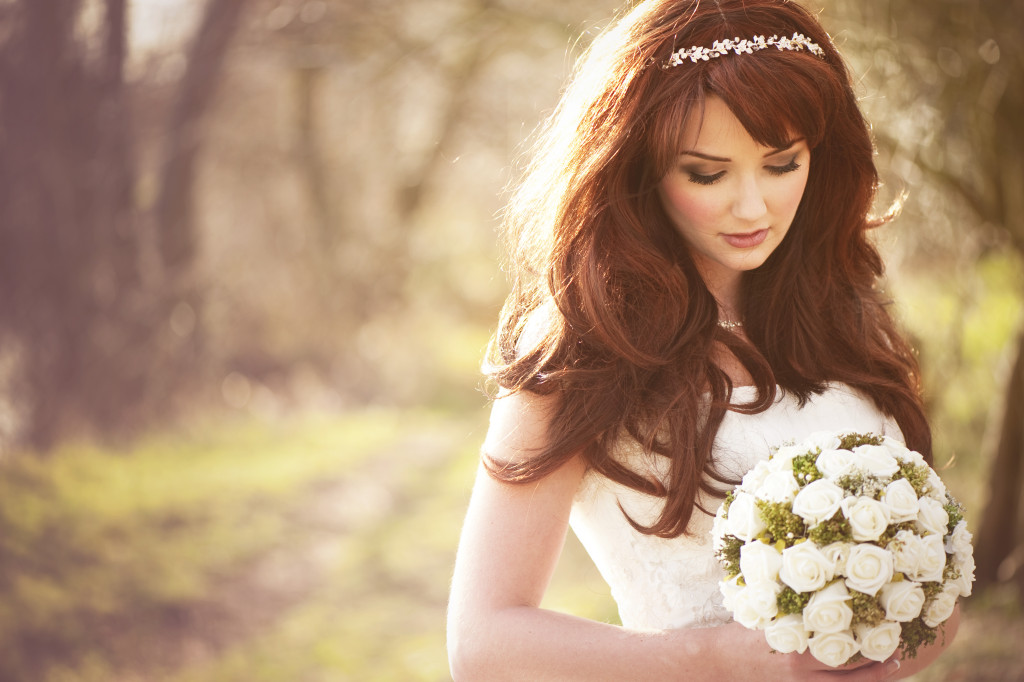 You know how much time and money goes into planning a wedding, and why not reward the people who make it all possible by giving them some beautiful customized wedding flowers to take home? You can opt for small arrangements for the men or have some large centerpieces at the wedding. Of course, you could always opt for a bouquet with your and your bridesmaids' initials as well as those of your partner and parents as a sign that everyone is genuinely included on this special day.
Personalized champagne glasses
Alcohol has long been an integral part of weddings, but you can make an effort to give it a personalized touch with customized champagne glasses. Your bridesmaids and sponsors will appreciate something that they can use again after the wedding. You could also consider mini-wine bottles engraved with the person's name.
Mini Wedding Cakes
After all the flowers, gifts, and alcohol you can think of, there is always one thing that will not disappoint your guests —  a mini version of your wedding cake! This is the perfect opportunity to give something sweet to those who have supported you on this day. Plus, each piece can be personalized to the tastes of your bridesmaids and sponsors, making them even more special.
Handmade photo pens
You can take this idea one step further by using photos of you and all of your bridesmaids to create personalized writing instruments, such as photo-engraved pens. Your bridesmaids will be reminded of your friendship every time they sign a check or jot down an important reminder on their shopping list.
A handwritten letter of appreciation
Above all else, remember that words carry the most significance when it comes to showing gratitude for your bridesmaids and sponsors. A handwritten letter of appreciation will surely be a gift they cherish forever.
Weddings are sentimental and reserved mostly for close friends and family members. Your selected guests will be sharing your special day with you forever. You can let them keep some of that nostalgia by giving souvenirs or tokens that really mean something and reflect how highly you regard them in your life.