The COVID-19 pandemic has brought the world to a standstill. Even after a year has already passed by, individuals and families are still hesitant to go outdoors due to the novel coronavirus. Not only does the COVID-19 crisis pose a threat to our physical health, but it also affects our mental health and overall well-being.
As such, self-care is paramount during this unprecedented time. But for the most part, we think of this as having a healthy lifestyle like eating properly, staying hydrated, working out, and getting enough sleep.
Keep in mind, however, that self-pampering is a vital part of the overall equation. Of course, it all boils down to your hobbies and interests. Ultimately, you must set aside a so-called 'me time' for yourself.
That said, here are some tips on how to pamper yourself during the pandemic:
1. Read good books
If you're a bookworm, you probably have a list of books you've long-delayed reading. Before the pandemic, you were most likely busy and preoccupied with work and life in general. As you're stuck at home during the pandemic, now is the best time to devour those books. Whether self-help books or famous novels, they can kill your time and get you out of boredom. Ultimately, they can nourish your mind!
2. Have a movie marathon
Watching movies can be your best bet for self-pampering during this pandemic. Same with books, you probably have a list of flicks to watch. Chances are, you have long wanted to tick the movies off this list. As you're stuck at home in a global health crisis, get your popcorn and watch a clip or two with your family. If you have all the time in the world, consider having a movie marathon instead.
3. Explore new cuisines or start baking
It is indeed true that the kitchen is the heart of the home. Amid the pandemic, most family members have spent most of their time in the kitchen. They do so not only for cooking and food preparation but also for having hearty meals and family bonding. As such, it's a good idea to explore new dishes during this pandemic. You can go ahead and experiment with different tastes and flavors. If not, you can venture into baking, from mouth-watering cakes to yummy cookies.
4. Give in to your skin care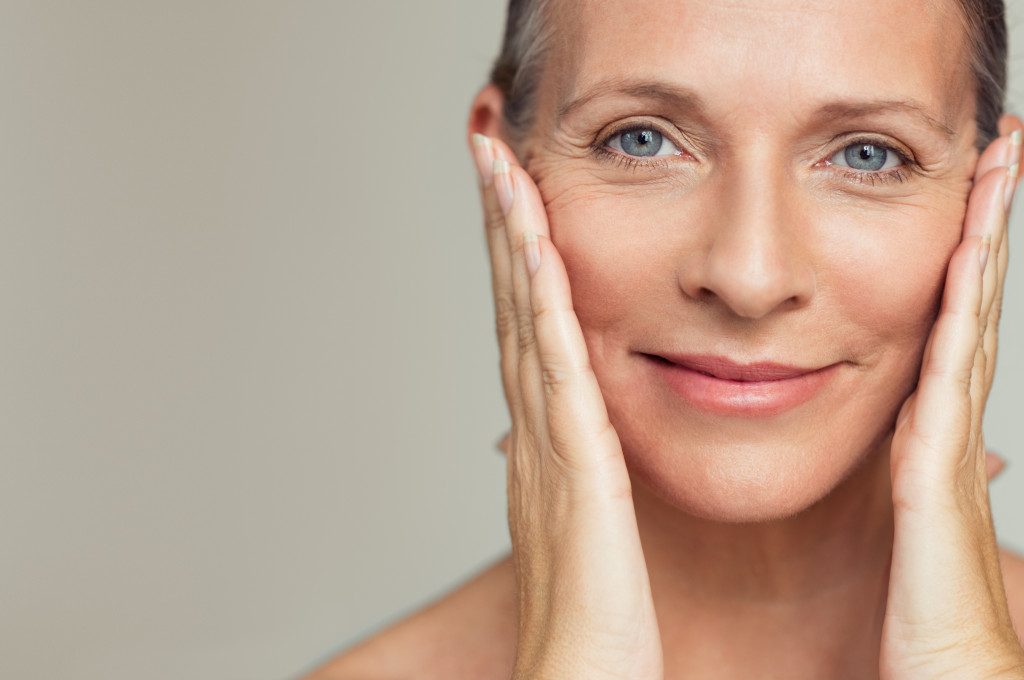 Sure, the COVID-19 crisis has compelled you and your family to stay indoors. But it has somehow brought something positive to the table—skin care. Yes, you can now take good care of your skin during the pandemic. You can invest in skincare products and apply them to your skin while at home. You need not worry about getting exposed to the sun and other outdoor elements. You won't even feel uncomfortable as the skin on your face is peeling away.
5. Enjoy outdoor gardening or indoor planting
Did you know that home gardening has boomed during the pandemic? Yes, many homeowners have ventured into enhancing their outdoor spaces through gardening and landscaping. Those who don't have a yard have tried indoor planting instead. Some even have gone as far as setting a hydroponic system (growing plants without soil but only nutrients). If you have a green thumb, you may want to try either outdoor gardening or indoor planting.
6. Relax in your Zen bathroom
Many households have ventured into home improvement projects during the pandemic. On top of their lists is a bathroom remodeling. Yes, they have transformed their bathrooms into Zen rooms as a place for peace and relaxation. If you're looking to do the same, invest in bath controls and soak in your bathtub. Ultimately, doing so is such a great way to have some self-pampering amid the global crisis.
7. Work out at home
We won't end this self-pampering list without ever mentioning a home workout. Instead of having a sedentary lifestyle during this pandemic, it's better to have some physical activities. All it takes is to watch video clips on YouTube and perform home workout exercises. While you're at it, set a mat in place and try yoga and meditation as well. Not only are they good for your physical health, but they are also beneficial to your mental health.
At this point, you now know what it takes to pamper yourself during this pandemic. Be sure to consider some of the practical tips recommended above—from reading good books to working out at home. By taking some of these steps, you'll be able to pamper yourself as part of your self-care endeavour. Ultimately, you need this now more than ever for your overall well-being.