Based on a survey conducted by The Knot 2020 Real Weddings Study, 96% of couples who initially set their weddings in 2020 had to postpone their wedding plans. Of course, we all know it's because of the then-unpredictable nature of the coronavirus. It was the safe and responsible thing to do. However, 2021 has been a promising year because of vaccinations and months of lockdowns. Now, 88% of these couples are planning to push through with their wedding plans finally.
If you happen to be one of those couples who will soon be newlyweds, you might be looking for places where you can go and spend your honeymoon and celebrate. But it is still challenging to find the perfect place as most of the world is still suffering from the repercussions of the pandemic with newer restrictions and lockdowns.
Well, look no further because you can still enjoy a safe and happy honeymoon because here is a list of places where you can go and have the trip of your life.
1. Punta Mita, Mexico
Depending on where you are in the U.S., flying to Mexico will not take much time and money. Thus, Punta Mita is on the list. It is a coastal peninsula on the west coast of the country where unique surfing spots are everywhere. It is also known for its biodiversity, which you can find almost everywhere. You can even have your postnuptial shoot by collaborating with a local vacation photographer.
Also, if you love Mexican food like most people with good taste in food do, then get your taste buds read for some nachos, burritos, chimichangas, quesadillas, and tacos. You may never want to leave, especially as Mexico has a beautiful and bright culture.
2. Lake Como, Italy
If you've never been to Italy, then it's time to change that. Italy is just one of the most picturesque countries with its architecture, art, nature, small villages, lakes, rivers, and more. Of course, it's time you get your slice of authentic Italian pasta and pizza and find out why they hate American pizza; the real thing is just different from what we have grown accustomed to.
Milan is great, but it's better to have a quiet honeymoon in a peaceful northern region of Lombardy, which is why Lake Como is included on the list. Here, you can visit many villas and old cathedrals. You can also take a taxi boat trip, and you can even ask your boatman to take you to the best place to have lunch or dinner by the lake. It would be like stepping into an Italian film; it's a romantic place. Trust us.
3. Paris, France
Now, what would a list of top honeymoon destinations be without the city of love? Of course, you knew that you would find Paris here. You can just fly to this city without planning anything and walk around and take a stroll like Julie Delpy and Ethan Hawke's characters in the Before Sunset, and it would already be romantic. Of course, have some French wine at night and some of the country's best coffee with milk protein concentrate and baguettes for breakfast. It'd be more than romantic, but a cinematic honeymoon to remember for the rest of your lives.
4. Marrakech, Morocco
Morocco may not always appear in many people's top destinations for a honeymoon as it's what many people consider a romantic place. But if you want a more original and colorful postnuptial holiday, then Marrakech is the perfect place.
Marrakech has deserts, mountains, and mosques that you can have a private tour on. Everything in this city is Instagrammable, so make sure you have enough space in your camera's memory card. You may sometimes forget that you're on a honeymoon because being in Marrakech is like being in a different dimension where everything is beautiful, and every food and tea are unforgettable.
5. Kyoto, Japan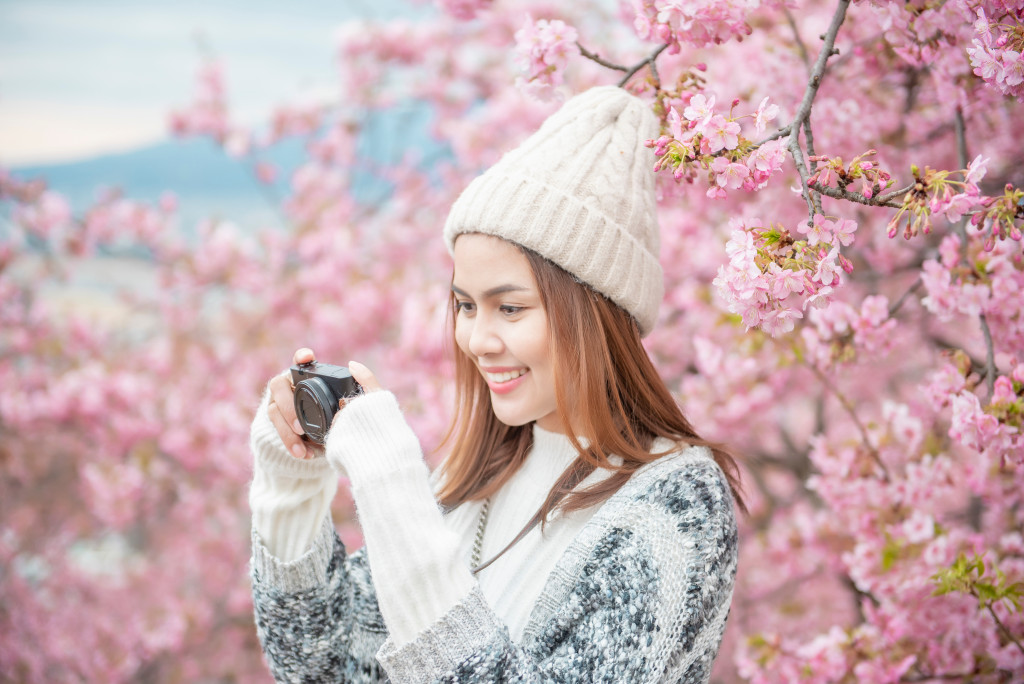 Japan is a small country with so much to offer that you can explore so much within a few days. But after Tokyo, you should consider Kyoto. You've always had sushi and other Japanese food in Japanese restaurants in the U.S., but nothing compares to having them in an actual Japanese city. There are temples, shrines, and pavilions with different features that you would want to make time to visit.
After a tiring day of going around the city, you can even have some Japanese spa treatment to make you feel more relaxed and ready for another day of strolling around the streets of Kyoto.
To be honest, there are more than five places to choose from. The world is so big, and it could be challenging to choose just one place to celebrate an important once-in-a-lifetime event. But wherever you end up going, make sure that your trip is worthwhile.