Weddings are considered one of the most significant events in a person's life. In the United States, more than a million weddings happen every year. That's how important this event is to people.
Many things might go into your mind months before your wedding. Of course, you would want everything to be perfect. The venue, the flowers, the dress, the food, and the list. That's why it's pretty common to forget a few things, especially if you're the one organizing your wedding. Here are some of the wedding essentials that brides tend to forget about.
Dental Care
Brides have a lot to think about when it comes to their appearance. They have to think about their hair, makeup, and skin. But one thing they forget is their smile. Remember, your wedding photos will last a lifetime. So it's essential to have a great smile on all of them.
Make sure you schedule teeth cleaning a few months before the big day. You might also want to whiten your teeth to look even better. But, what happens if there are only a few days before your wedding? Don't worry! The best dental offices have a website, like Metro Dental, for you to book your appointment. The website is transparent and easy to navigate. All you have to do is click the book appointment option, set the date, and you're good to go!
Booking an appointment online means that you don't have to wait in the long lines that dental offices have, and this will ensure that you'll have the best teeth on your wedding day without spending too much time.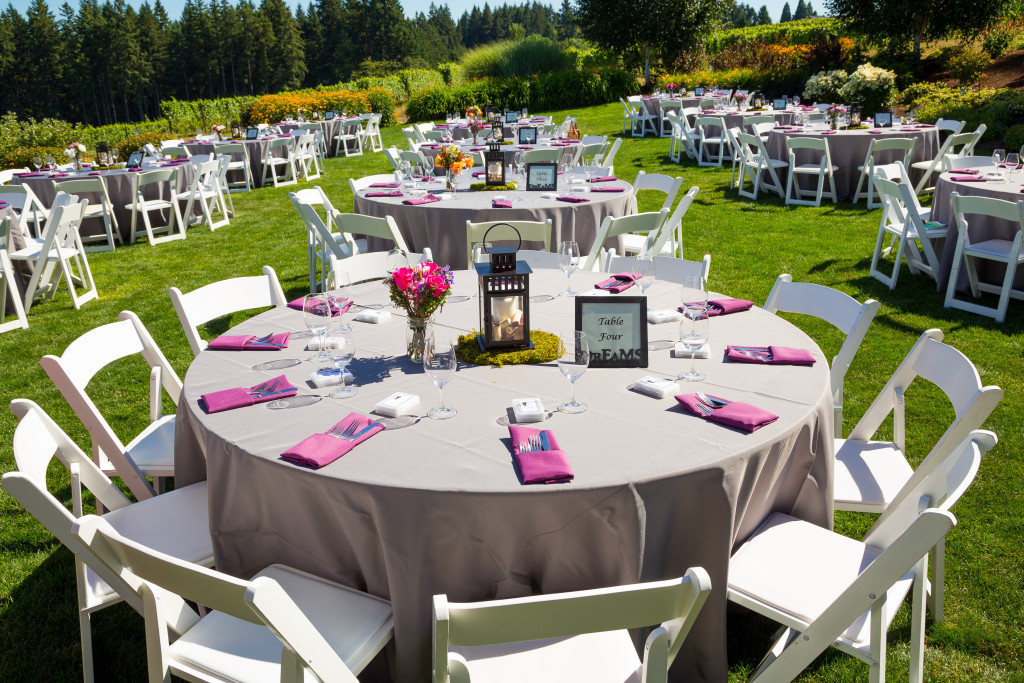 Wedding Favors
There's a good chance that you might have forgotten about wedding favors. Unfortunately, there's also a good chance you don't know what wedding favors are. They are essentially small gifts that you can give to your wedding guests. It's a way of thanking them for attending your big day.
Wedding favors can be anything from a small box of chocolates to a personalized keychain. It depends on your budget and what you think your guests would appreciate. If you're stuck on what to give, consider a few of these options:
A small frame with a photo of you and your spouse
A scented candle
A box of cookies or chocolates
A keychain
A mug
It's important to remember that wedding favors are a nice touch, but they're often unnecessary. If you're on a tight budget, don't feel like you have to spend a lot of money on favors. Your guests will still appreciate the gesture.
Save-the-Dates
Save-the-dates are essentially what they sound like. They're cards that you send to your guests to let them know your wedding date. Save-the-Dates are especially important if you're having a destination wedding or getting married during a busy year.
If you're getting married during the summer, your guests might already have vacation plans. By sending out save-the-dates, you're giving them a head's up and enough time to make changes to their plans if they need to.
Save-the-dates are usually sent 6-8 months before the wedding, but you can send them out earlier. Just make sure you have all the essential details finalized before sending them out, like the date, location, and time.
Wedding Registry
A lot of couples forget to set up a wedding registry. It's understandable because there are many things to think about when planning a wedding. But a registry is important because it gives your guests an idea of what you need and want.
There are a few things to keep in mind when setting up your registry. First, choose a store that you and your spouse love. It will make it easier for you to find items you both want. Second, don't forget to register for items you need, like towels and dishes. Third, add a mix of items, including expensive and affordable things. This will give your guests a range of options.
A Seamstress
If you have a custom wedding dress, you might need to find a seamstress. A seamstress is someone who sews clothes for a living. They can help you with everything from altering your dress to making sure it fits properly.
When you're looking for a seamstress, it's crucial to find someone who is experienced and who you feel comfortable with. You should also ask for recommendations from friends or family members who have used a seamstress in the past.
It's also good to have your seamstress on your wedding day. This is something that most brides tend to forget. Having a seamstress on hand can be helpful if you have any last-minute alterations that need to be made.
Follow these tips, and you'll have all the essentials covered for your big day!